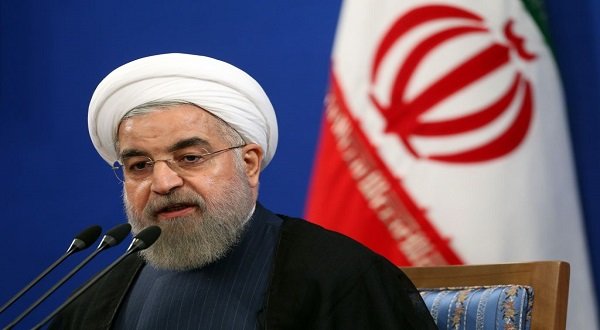 TEHRAN (IANS) — Iranian President Hassan Rouhani reiterated on Wednesday that Iran is "heedless" of what the "enemy" says and will continue its missile programme.
"Remarks by enemy about Iran's missile power result from their ignorance," Rouhani was quoted as saying by Tasnim news agency.
"The enemy thinks that our power is restricted only to missiles, while our power lies in this nation's faith," he said at a cabinet meeting.
The President stressed that missiles are one of Iran's needs, and Iran would manufacture whatever it needs without paying any attention to others' remarks.
On Monday, Rouhani said that Iran would continue test of its missiles anytime if there was a "technical need", and it would not seek the permission of any other country to do so.
"Our missiles are for defense and peace," Rouhani said, adding that the US expectations from Iran to halt its defensive missile program is "an illusion."
Earlier on Saturday, US Secretary of State Rex Tillerson said in Saudi Arabia that he hoped the re-election of Rouhani would put an to end to Iran's ballistic missile tests.