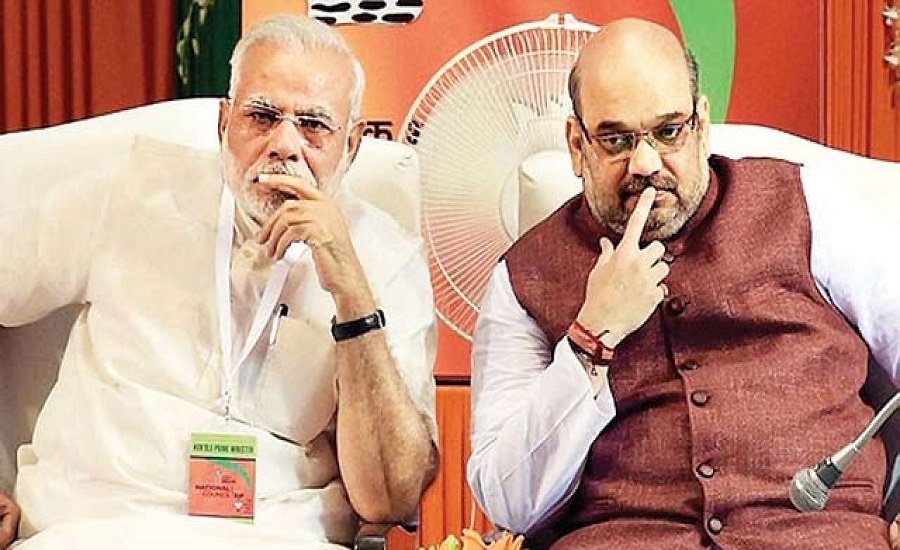 Thomas Blom Hansen, the Denmark-born author of a recent book on India, says that contemporary India and Nazi Germany share many similar factors
Team Clarion 
NEW DELHI — Modi's India has made hate speech mainstream, acceptable and more respectable, says Thomas Blom Hansen, a 63-year-old Stanford University academic who recently published a book on Hindu Nationalism, The Law of Force: The Violent Heart of Indian Politics.
In an interview with the Nation, a respected American journal, the Denmark-born academic has said that contemporary India and Nazi Germany share factors like "the enjoyment of violence, the pleasures of hatred and vengeful fantasies, and the license to kill" as regime gave licence to vigilantes and storm troopers to terrorize Jews and those who dissent with Hitler's agenda.
There is a "license to kill — by which I mean the unmistakable message from all levels of government and police powers that if you, as a Hindu, kill a Muslim, you will not really be punished. That was what happened to Jews in Europe; they became fair game."
Hansen has said that during his research in India he found that members of the RSS and its allied groups realised that resentment of Muslims could become the most powerful political resource.
The support for agenda of economic reforms in 2014 and lack of opposition thereafter emboldened BJP to return to its true anti-Muslim and bigoted colours when Modi was re-elected to power in 2019, he said in the interview.
Hansen stated that RSS was not part of the nationalist Independence movement, nor supported the inclusive democratic constitution. He said the organisation is an "avowedly non-democratic institution…without any representation of the views of its foot soldiers. It cherishes this military-style model of authority and discipline".
He points out a comical irony in BJP celebrating BR Ambedkar, who he calls India's foremost liberal and republican thinker, in the founding of the republic and its democracy, a critic of Hinduism. "How can a Hindu supremacist organization embrace a Dalit man whose critique of Hinduism and the caste system is yet to be surpassed in its rigor, depth, and wisdom?," Hansen asks.
Hansen also pointed out the failure of Left parties who ruled Kerala and West Bengal for decades as they did not "ever seriously tackle caste attitudes or communal attitudes as they persisted in private, familial, and community spaces and practices.
"The abysmal social and educational situation of Muslims in West Bengal after three decades of communist rule. What does that tell you? That the Left was unwilling to confront certain social and cultural prejudices among its own supporters and leadership."
Asked whether there is a rise of competitive communism among Muslims, Hansen's answer is: "Much less than one would expect."
He says that radicalism has few takers among Indian Muslims and calls it a "miracle".
"Indian Muslims understand that the radical gesture is simply going to backfire, and they exercise enormous restraint in their response to what can only be called a regime of low-intensity but constant harassment and terror in much of the country," explains Hansen.
According to Hansen, BJP does not need to go all authoritarian as "mobilizing the conformism, the complacent clannishness, and the fear of religious and social minorities is likely to keep them in power".