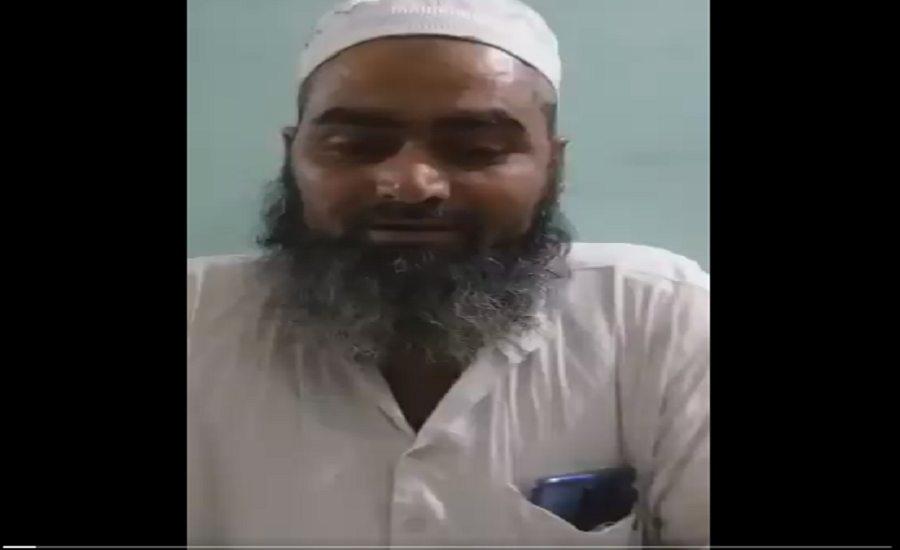 He alleged that they used to abuse him a lot by calling him 'kathmulle' and using other abusive words. They forced him to drink wine and made him sit on the bottle. They extorted around Rs.79,000 from him
 Waquar Hasan | Clarion India
 NEW DELHI – A Muslim welder has alleged that the police tortured him by peeing on his face and forcing him to lick saliva after one of his workers eloped with a Hindu girl in Lucknow's Salimpur Pitora.
Talking to Clarion India over phone, Fakhruddin Ali Ahmad, who has a shop offering welding services, said that since 18 August when his neighbour Chotu Kashap filed complaints about her daughter's affair with his employee Zubair, the cops called him to the police station and tortured him.
"They have tortured me a lot. They have extorted money from me and beaten me up. They intimidated, threatened, thrashed and extorted money from me. They forced me to lick the saliva after spitting on shoes. They beat me up with their elbow on my back after bowing me down by nabbing my beard. They misbehaved with me a lot. I folded my hands and fell on their feet to ask what my crime was," said Ahmad.
He alleged that they have been abusing him a lot by calling him 'kathmulle' and using other abusive words. They forced him to drink wine and made him sit on the bottle. They extorted around Rs.79,000 from him –Rs. 60000 to the inspector and when he was transferred from there, Rs. 19000 to the new inspector. They did not take money directly from him but accepted the money through a third person, Raju, alleged Ahmad.
He was extremely distressed by all this. His shop was closed down. He could not sleep for many days.
According to Fakhruddin, his torture continued uninterrupted for more than a month. The cops relented only after an advocate intervened on his behalf. He came to Fakhruddin's rescue after seeing him crying in mosque.
Clarion India tried to reach the police officers for taking their version but failed. We will update the story once we get police version. Ahmad's allegations came to light after a journalist Urooj Khan posted a video in which he talked about the torture and broke down.
Fakhruddin Ali Ahmad a common person of UP's capital recounts the horror of police torture without any crime@TOIIndiaNews @timesofindia @TOILucknow pic.twitter.com/4W5juR81LX

— Urooj Khan TOI (@UroojkhanTOI) September 24, 2020