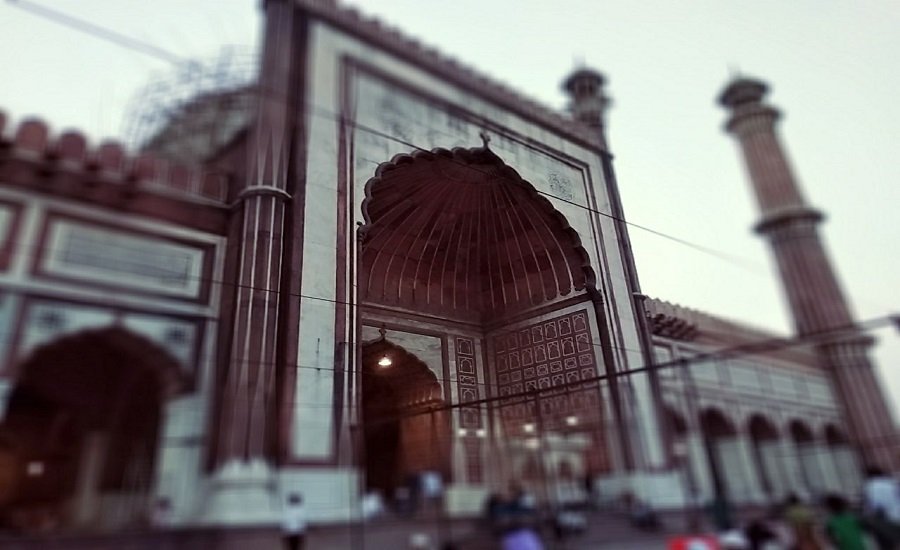 Asad Mirza | Clarion India
PERHAPS this will be the first time Muslims around the world be celebrating Eid-ul Fitr, the holiest and the much-awaited festival of Islam, in completely unpredictable and unparalleled circumstances, thanks to Corona, a pandemic that has turned everyone's life upside down.
Due to the prevailing circumstances, Muslims across the globe will not be going to the Eidgahs or local mosques to offer congregational Eid prayers as they used to. The Eid prayer is enjoined upon every Muslim by Allah as an obligation after month-long mandatory Ramadan fasting as recommended by Allah in the holy Quran.
However, a positive outcome of the lockdown has been that for the first time in India, ulema (Islamic scholars) and faqihs (jurists) of all sects have agreed upon one set of guidelines issued in advance in every city with consensus. Through these guidelines, they all have advised Muslims to offer the Eid prayers at home to ensure safety for themselves and everyone else.
Even Saudi Arabia's Grand Mufti Sheikh Abdulaziz al-Sheikh, head of Saudi Scientific Research & Council, in an interview with Al Arabiya News Network, has urged people to offer Eid prayer at home.
How to offer Eid Namaz at Home
• Eid Salah has six additional takbeers
• Nafil or chasht prayers can be offered in lieu of Eid SalahUnder the present circumstances, if there are four or more people in a home, they can offer two rakats of Eid-ul-Fitr prayer with the extra takbeers.
The 'khutbah" (sermon) can be delivered after the prayer, but it is not compulsory. If the number of people at home is less than four, a four-rakat nafil or chasht prayer should be offered in lieu of Eid Salah.
The worshipper will recite takbeer to start the salat and then follow it with three more takbeers in the first rakat before reciting Surah Fatiha aloud and then it is ideal to recite Surah Al Qahf. Other surahs (chapter of Quran) can also be recited.
In the second rakat, there will be four takbeers before ruku (kneeling) at the end of the rakat, i.e. after reciting Surah Fatiha and then Surah Al Qamar, following the example of the Prophet (peace be upon him).
Following two khutbas, with a break between the two could be read out after the prayer.
Ideal time for Eid-al Fitr prayer
According to Islamic scholars, the time for Eid prayer begins after sunrise and the best time is after the sun rises by the height of one or two spears as agreed by most scholars. So, it would be best to offer Eid prayers after 7am, on the day of Eid.
Sadqa-e-fitr
• Sadqa-e-fitr (charity) is obligatory on Eid
• At the current rate Rs 40 per individual should be paid as Sadqa-e FitrThe believers should remember that they have to pay Zakat-al Fitr or Sadqa-e Fitr, as per the tradition of Prophet Muhammad (peace be upon him), before offering the Eid prayers.
Sadqa-e Fitr is obligatory on every Muslim – male and female including children. It would be better if it is given a day before Eid-al Fitr to a needy person, or after sighting of the Eid moon. Better still if it is paid in the last ten days of the month of Ramadan to enable the poor to buy clothes, sweets and eatables to enjoy the festivities.
Sadqa-e Fitr's quantum can be calculated in terms of dates, raisins, cheese and barley, the current price of 1kg multiplied by 3.5 could be given for every individual. Currently, in monetary terms, the Sadqa works out to be Rs 40 per person. However, it can be increased based on a person's financial status and his niyah (intent).
In addition, this year, as far as possible, kindly avoid going out to greet people. Instead try to stay at home on the day of Eid, adorn whatever clothes, old or new, are available and offer gratitude to Allah.
After Eid prayer, remember to pray Allah to deliver us all from the coronavirus pandemic that has befallen on the entire humanity so that we can return to our normal lives.
___________________________
Asad Mirza is a senior journalist based in New Delhi. He has worked with BBC Urdu Service and Khaleej Times of Dubai. He can be reached at Email: [email protected]