AT A TIME when the world is fighting Coronavirus, the administration of Darbhanga C.M. Law College in Bihar has removed the name of the college written in Urdu language.
It is learnt that the erasure of the Urdu letters has been under the pressure of communal forces. Note that Urdu is the second official language in Bihar.
Ahead of the Bihar assembly elections, a communal agenda is in place to demonise Urdu as a language of a particular community and religion.
The communal forces have become active in Mithila region. They are trying to present Urdu as "the other". It is also projected as the "obstacle" in the path of achieving proper recognition of Maithli language.
We should not forget that what is unfolding in Darbhanga is not different from the national politics. The names of several cities, railway stations and roads have already being changed.
In last January, the Railway department decided to replace the names of stations written in Urdu with Sankrit names at the railways stations in Uttarakhand.
In Mithila region attempts are being made to associate Mithala culture with a particular caste and religion, excluding all others.
Unlike such attempts, the fact is that Mithila is a regional identity. It can never be made an identity based on caste and religion.
For those who want to fight for the rights of Maithli language, we all support them. But we will never support a politics based on a binary between Maithali and Urdu.
In my article in Urdu daily "Inquilab" published on May 21, I discussed the issue in detail and made an appeal to all secular and progressive sections to stand with Urdu.
In the fitness of the things, the Darbhanga C.M. Law College administration should immediately undo the damage it has done to Urdu.
It is incumbent upon Chief Minister Nitish Kumar government to check communal forces and protect Urdu language which is the second official of the state.
_________________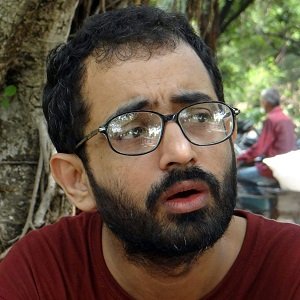 Abhay Kumar has recently submitted his PhD at Centre for Historical Studies, Jawaharlal Nehru University, New Delhi. A regular contributor to newspapers and web portals, Kumar has been working on the broad theme of the Indian Muslims and Social Justice. You may read his other writings at abhaykumar.org.