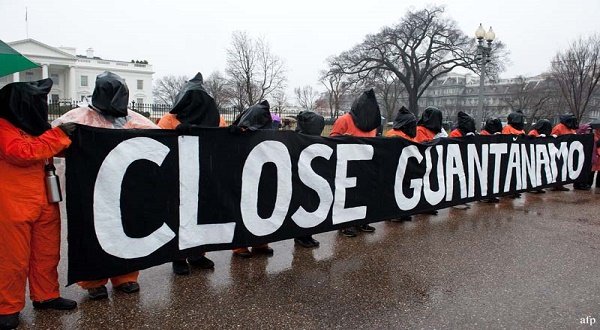 WASHINGTON (IINA) – The White House said that it is in the "final stages" of drafting a plan to close Guantanamo military prison in Cuba, where the United States has been detaining terrorism suspects without trials for 13 years.
"The administration is in fact in the final stages of drafting a plan to safely and responsibly close the prison at Guantanamo Bay and to present that to Congress," spokesman Josh Earnest said Thursday.
President Barack Obama made the closure of the controversial prison in Cuba a priority when he took office in 2009. He repeatedly promised to close Guantanamo during his first and second terms in office, but he failed to so as his plan has faced numerous setbacks, including Congress blocking the transfer of detainees to US prisons and restricted transfers to foreign countries.
"That has been something that our national security officials have been working on for quite some time, primarily because it is a priority of the president," Earnest told reporters.
He added that the operation in Cuba is not an effective use of government resources, according to AFP.
Washington has slowly been sending Guantanamo prisoners back to their home countries or to third countries, something that needs to continue if the facility is to shut, Earnest said.
A new special envoy tasked with closing the prison was also recently appointed by Secretary of State John Kerry.
Lee Wolosky, a lawyer who worked under both Presidents Bill Clinton and George W. Bush, was chosen as the State Department's Special Envoy for Guantanamo Closure. The post, which tries to manage the transfers of detainees, had been vacant since December.
In June, the Senate endorsed a bill that strengthens restrictions on the closure of the Guantanamo prison, a plan Obama has threatened to veto.
Earnest said he was concerned about seeing Congress "repeatedly impede the effort to close the prison at Guantanamo despite bipartisan agreement that closing the prison is actually in the national security interest of the United States."
The military prison opened in January 2002 shortly after the September 11, 2001 attacks in the United States.
After reaching a peak of 680 prisoners in 2003, there are 116 inmates remaining.