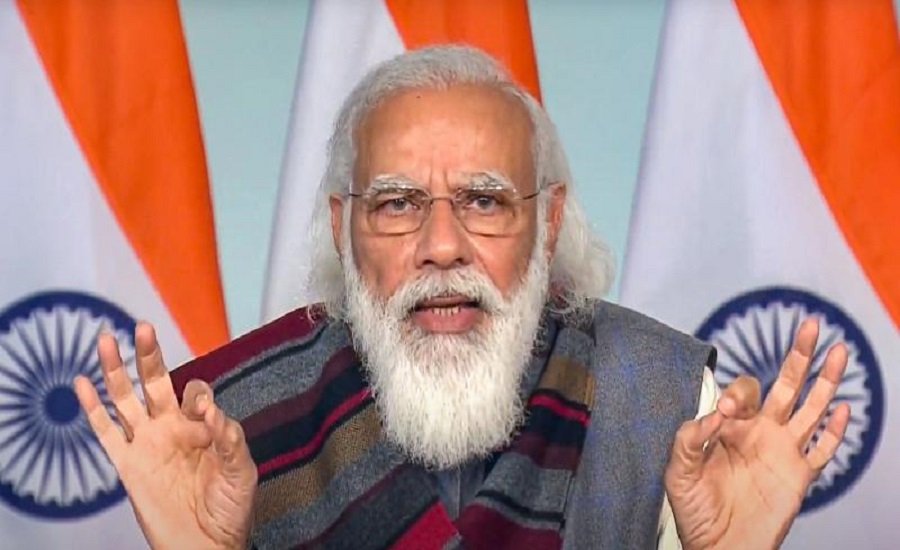 The report claims freedom and fairness of elections ("Elections free and fair") also was hard hit, under Prime Minister Modi's reign but says "diminishing of freedom of expression, the media, and civil society have gone the furthest"
Team Clarion 
NEW DELHI — World's Largest Democracy Has Turned into an electoral autocracy, a new report by V-Dem, a Sweden based democracy watchdog has declared.
According to the report, India, in the past 10 years,  has followed the pattern of "Third Wave" in sliding towards "autocratization" with "a gradual deterioration where freedom of the media, academia, and civil society were curtailed first and to the greatest extent" making it one of the most democratic shifts among all countries.
It says most of the decline occurred following the victory of the Hindu nationalist Bharatiya Janata Party in 2014 general election. Last year's report had termed BJP  a "typical governing party in an autocracy".
The report claims freedom and fairness of elections ("Elections free and fair") also was hard hit, under Prime Minister Modi's reign but says "diminishing of freedom of expression, the media, and civil society have gone the furthest".
Before Modi came in India would rarely use censorship, the report says, but by 2020 the censorship has become routine. "India is, in this aspect, now as autocratic as is Pakistan, and worse than both its neighbors Bangladesh and Nepal," the report states underlining the increasing use of sedition and defamation laws by the Modi government  against the critics.
The report also points out the use of Unlawful Activities (Prevention) Act, amended in 2019, "to harass, intimidate, and imprison" political opponents, as well as people mobilizing to protest government policies and silence dissent academia.
The report says Citizenship Amend-ment Act (CAA), which excludes Muslims from the speedy process of naturalization, "arguably violates the constitution".
The report also notes the muzzling of civil society through the use of Foreign Contributions Regulation Act (FCRA) which constrains foreign contributions to NGOs within India.
These develop-ments, the report says,  are among the instances contributing to the descent of the world's largest democracy into electoral authoritarianism.