While the world media is busy showcasing the COVID-19 cases and news revolving around the pandemic and the recession which is going to hit the world economies sooner than later, for Sudhir Chaudhary, the most important story right now is the purported Islamic links to the Coronavirus
Amina Kausar | Clarion India
SUDHIR CHAUDHARY, an Indian journalist famous for his Radio Rwanda levels of dog whistling, an editor-in-chief of Zee News and host of the prime-time show "Daily News And Analysis", is a peddler of hate and anti Muslim bigotry.
While the world media is busy showcasing the COVID-19 cases and news revolving around the pandemic and the recession which is going to hit the world economies sooner than later, for Sudhir Chaudhary, the most important story right now is the purported Islamic links to the Coronavirus. 
Chaudhary has been indulging in this unprofessional practice ever since he became a journalist in 1993. In his show, the DNA, he has been airing stories by twisting facts to suit his agenda of fomenting sectarian tension in the society. 
Sudhir was booked under 153A of the IPC for promoting enmity between different groups on basis of religion, caste, creed, language or place of birth by the West Bengal government for his coverage of Dhulagarh riots on the December 19, 2016.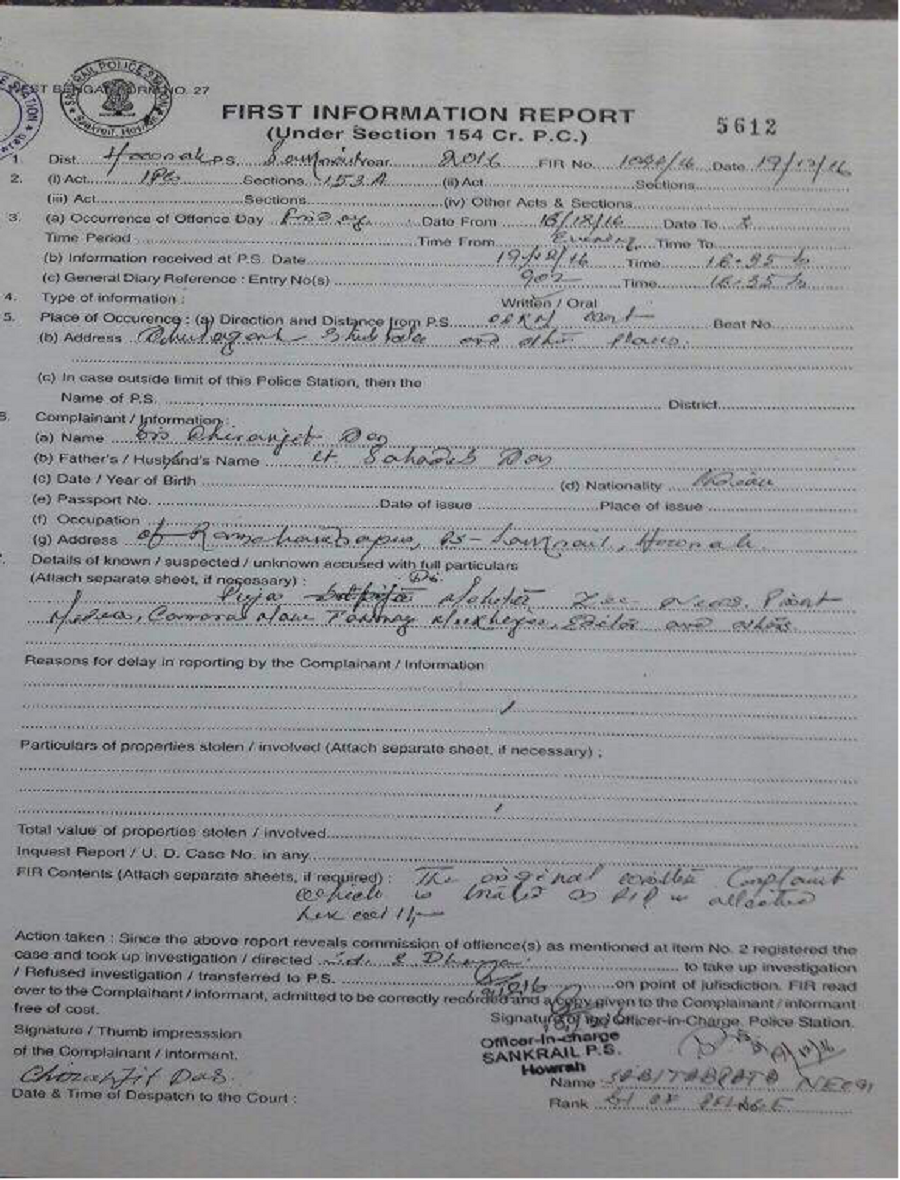 In his show, "DNA analysis of Former President Pranab Mukherjee's keynote speech at RSS event" aired on the 7th June 2018, Sudhir tutored his audience on how Islam spread and how Indian territory has shrunk with the growth of Islam. He said in the past 1300 years, India lost both land and people to Islamic terrorism.
On March 11, Sudhir, on his show, "Daily News And Analysis (DNA): ज़मीन जेहाद से तिलमिला गए" brainwashed his viewers about the various "types of jihad", complete with a flowchart showing 13 kinds of jihad. Sudhir Chaudhary's Jihad segment was a conspicuous, raw, eminent exhibit of Islamophobia.
Rajdeep Sardesai, a consulting editor with the India Today group, spoke up against the vile show with his tweet.
The unspeakable communal HATE being spread on a daily basis by this channel is shocking, shameful, dangerous. And it's a channel owned by a govt supporting MP! Will anyone in power take note and stop this shit? Or indulge this further? @PrakashJavdekar @DelhiPolice pic.twitter.com/g9FZoCfEtB

— Rajdeep Sardesai (@sardesairajdeep) March 12, 2020
The very day twitter blazed with the hashtag #ZameenJihad was trending at No 1 with 27.7K tweets while some accused him of stealing the flowchart from a facebook page "BOYCOTT HALAL in INDIA".
Atul Chaurasia, Executive Editor from Newslaundry, tweeted:
@sudhirchaudhary
मैं बस ये कहना चाहता हूं कि चौधरी की चोरी पकड़ी गई।https://t.co/h4TUB3Ms95

— Atul Chaurasia (@BeechBazar) March 12, 2020
It will be vital to know the companies which have sponsored Sudhir Chaudhary's show on Zameen Jihad were Polycab, Super Shakti and Sensodyne, products and services you might be using in your daily life. It would be interesting to get to know what they have to say about the hate-full content he peddled. And if they think this violates any commitment they may have towards the responsible business.
Yet another show he came up with was "DNA: Tablighi Jamaat Betrayed the Nation?" He blamed Tablighi jamaat for making Delhi a hotspot of Corona.
Sudhir Chaudhary has been spewing venom against Muslims both through his show DNA as well as his social media accounts. Sudhir and the likes are the sponsors of Islamophobia.
His show was shunned for his 'Radio Rwanda levels of dog whistling'. People called out to book a case against him under Section 153A, for creating enmity between communities.
The likes of him who call themselves as desh bhakts are redefining the nationalism which G Sampath calls "goonda nationalism" – spewing violence and hatred, criminal extortionists and brazen falsifiers of facts.
Neither is it the first, nor will it be the last time that Sudhir would be running shows on blatant Islamophobia peddling hate amongst communities broadcast in the  Daily News and Analysis (DNA), which has a 5 crore viewership and is said to be No 1 Hindi news show in India.
A channel called Janmat was headed by Sudhir Chaudhary in 2007. It doesn't exist any longer. The channel was closed after Chaudhary ran a fake sting operation on a school teacher for supposedly running a sex racket; she was attacked by a mob on camera due to this. She took it up in the court and the Janmat was found guilty of broadcasting a false report. The channel was then closed down for a month and now runs as Live India.
In 2007, the Indian government banned Live India for a month for breaching the Cable Networks Regulation Act of 1995 by broadcasting an admittedly doctored sting operation.
Is there a fit case for similar action against Zee News now?
_________________________
Amina Kausar is a US-based technology entrepreneur and is actively involved in community activities. She tweets @LuvAminaKausar. The views are personal and 'Clarion India' does not necessarily  subscribe to them.