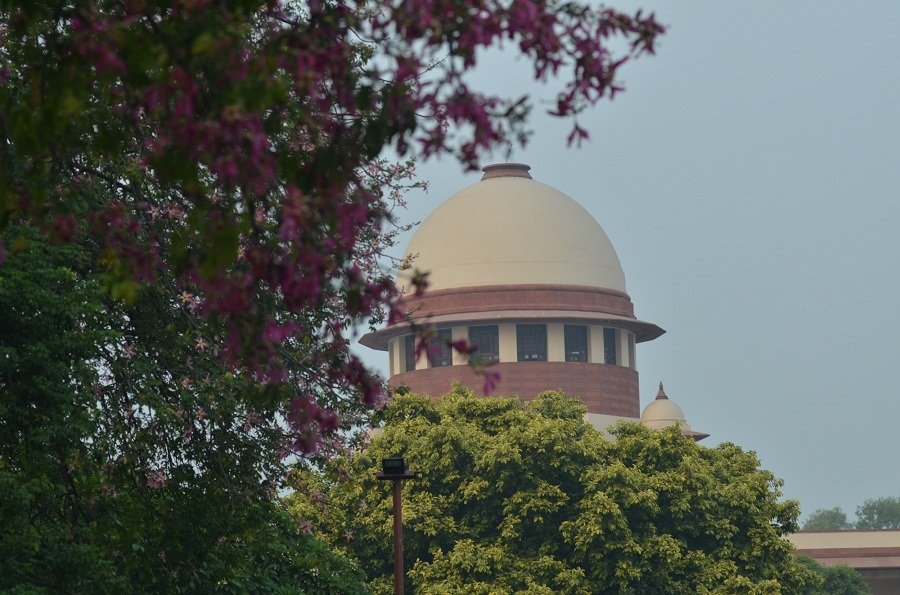 Apex court urged to Dismiss PIL on Quran right away and nip mischief in the bud
Clarion India
NEW DELHI – President of the Jamiat Ulema-i-Hind Maulana Qari Syed Muhammad Usman Mansoorpuri and General Secretary Maulana Mahmood Madani have contended that moving the Supreme Court with a plea seeking removal of some verses of the Quran is a highly condemnable act.
Jamiat leaders described such PILs as unending public mischief that poses a grave threat to the public order and communal harmony and tranquillity in the country.
In a statement, both the leaders also argued that in the light of its own previous rulings, the Supreme Court had observed that it has no jurisdiction to entertain any petition related to the Holy Qur'an. Furthermore, they also underlined that the Indian Constitution accords due respect to all faiths and beliefs and the right to practice and preach one's own beliefs and religion.
Highlighting that the Holy Quran is the foremost book of guidance and beliefs for Muslims and the very foundation of Islam is based on it; one cannot imagine religion of Islam without it.
Therefore, we, as responsible citizens, request the Supreme Court to dismiss this petition in the very first hearing and to stamp out this fitna (mischief) in the bud, they added.
We also appeal to all the community organizations to remain steadfast to their stand that the Holy Quran and other faiths' religious texts are beyond the purview of the court including the Supreme Court and the Constitution of India. Underlining that the Constitution of India has fixed powers of the judiciary in respect to religions and their books, Jamiat leaders asked the fellow community leaders and members to keep in mind the decorum of the Holy Quranand not do anything which can pave the way for court intervention as matters of faith are beyond the jurisdiction of the courts.
The Jamiat Ulama-i-Hind draws the attention of religious leaders of all faiths that this mischief is not to consider it merely an attack on the Holy Qur'an, because it paves the way for an attack on the all holy texts of different religions. Therefore, it is the need of hour that we all stand together to defeat this nefarious and evil design of such bad elements, they underscored.