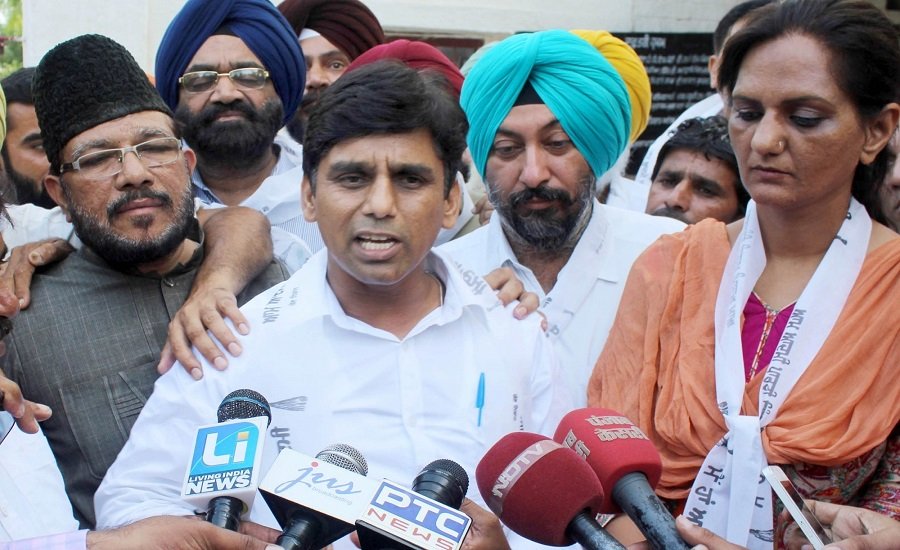 NEW DELHI — Aam Aadmi Party (AAP) Delhi MLA Naresh Yadav, who was named one of the accused in a Quran Sharif sacrilege case in Punjab's Malerkotla, was acquitted by the Sangrur district court on Tuesday.
Yadav was made an accused in the 2016 case.
AAP national Convenor and Delhi Chief Minister Arvind Kejriwal congratulated Yadav on his acquital. "One more AAP MLA acquitted in yet one more false case slapped against us. Congrats Naresh!" Kejriwal tweeted.
Slamming the Bharatiya Janata Party (BJP) and Shiromani Akali Dal for hatching the conspiracy against the AAP leader in the sacrilege case, he said: "At last justice prevails. AAP @MLA_NareshYadav who was falsely convicted in Malerkotla Quran Sharif Beadbi Kaand has been acquitted.
"It was all conspiracy of @BJP4India & @Akali_Dal_ to defame @AamAadmiParty. No matter how hard they may try, we will come out victorious."