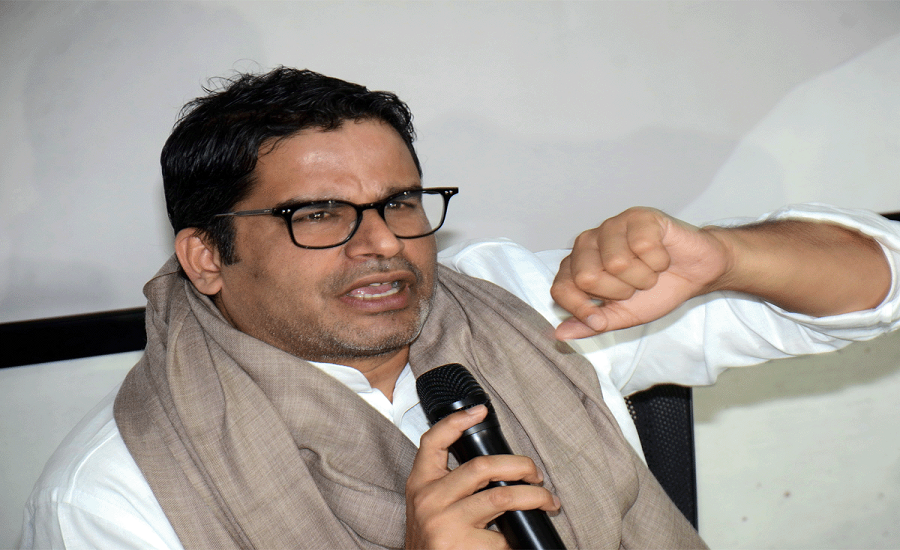 'I have never ever seen this scale of religious polarisation ever in any state,' says ace poll strategist
Team Clarion
NEW DELHI — As the trends started trickling in, showing clear lead to the Trinamool Congress in West Bengal Assembly election, ace poll strategist Prashant Kishore slammed the Election Commission alleging that the poll body played a partisan role in favour of the Bharatiya Janata Party.
Kishor, who was hired by TMC to assist the party with poll strategy in the assembly polls, said in an interview to NDTV that the election commission stayed mute and did nothing about the large scale polarisation in West Bengal when they must have ensured that this doesn't happen.
"I have never ever seen this scale of religious polarisation ever in any state. The entire campaign and the sheer magnitude of the 'Jai Shri Ram' campaign was unprecedented," Kishor said.
1/3. India's most powerful alliance – BJP + lotsa cash + corporate power + half union cabinet + Godi media + pollsters + Election Commission + ED + NIA + CBI + IB + IT Dept + Customs + (fill in blanks) – just came a cropper in Bengal, TN and Kerala#ElectionResults #Elections2021

— P. Sainath (@PSainath_org) May 2, 2021
The real issue was not that BJP was doing a communal campaign but what the election commission was doing about it, he asked.
On being asked that Election Commission reprimanding TMC Supremo Mamta Baerjee's for asking them to Unite in supporting her he pointed out that if the poll body were to apply the same yardstick everywhere then no BJP leader would have been allowed to do rallies.
In the same interview, Kishore made a surprising announcement that he was quitting "this space" meaning leave his organisation I-PAC and leave doing election strategies.
"I do not want to continue what I am doing. I have done enough. It is time for me to take a break and do something else in life. I want to quit this space," he said.
In December he had made a daring prediction on Twitter saying he would quit if BJP gets a double digit mark in the West Bengal polls. "For all the hype AMPLIFIED by a section of supportive media, in reality BJP will struggle to CROSS DOUBLE DIGITS in #WestBengal PS: Please save this tweet and if BJP does any better I must quit this space!" he had tweeted on December 21.
He delivered the win to TMC.
Saying that he was always confident of TMC's win, Kishore conceded that the fight was tough levelling allegations against the Election Commission that it was "blatantly partial and made our campaign difficult".
He attributed the challenge to the polarisation of the campaign that made it tough for TMC but added that Prime Minister Narendra Modi's popularity was not going to guarantee a win to the BJP.
He said that attacking and undermining Mamta Banerjee's ability to connect with the masses did not work for BJP.
Kishore who added another feather to his cap by helping the TMC win the bitterly contested election despite seeing many leaders shift to the BJP said that Trinamool's victory must be taken by other opposition parties as a message that they too can stand up to the BJP and give them a contest.