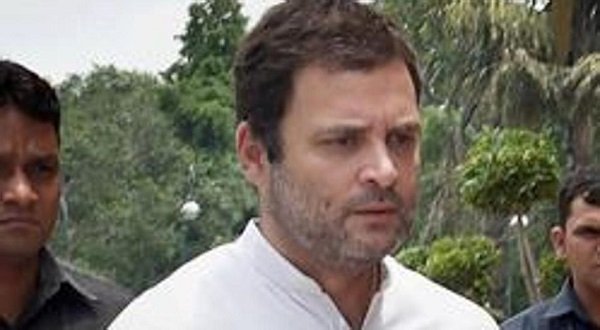 RAIPUR — Congress vice-president Rahul Gandhi on Saturday attacked Prime Minister Narendra Modi at a rally, accusing him of inaction on the Panama Papers investigations and that his policies were designed to steal away resources from "the people". Rahul is on a two-day trip to Bastar.
Speaking at Nagarnar in Bastar, where the central government has put into motion the plan to disinvest a steel plant, Gandhi said, "Some days ago, the Prime Minister of Pakistan resigned because his name appeared in the Panama Papers. Where law does not work, there there has been action. Here, the family of the Chief Minister (Raman Singh) has also been named (in the Panama Papers). Modiji gives long speeches on corruption but he cannot see his own Chief Minister."
Gandhi also hit out at the outsourcing of jobs and said, "What is it that you do not have? It was said that a plant by the Tatas would come up and thousands would get jobs, but Tata is not going to build the steel plant and the land has not been given back to farmers."
Gandhi said that something is being "snatched from the people" wherever you look. "When the Congress was in power, we brought the tribal bill, that whatever grows in the jungle, you will get the appropriate price for it. We brought MNREGA. Modiji laughs and says that the Congress made labourers dig holes in the country. Modiji, the labourer works with pride, he works to build the country, you cannot make fun of him," he said.
Gandhi said that the BJP and RSS spread hatred in the country but the Prime Minister says nothing about atrocities in Chhattisgarh. "Wherever they go, they make one Indian fight with another. They have set fire to Jammu and Kashmir, Northeast and Haryana. In Chhattisgarh, women are being attacked, but the Prime Minister has not said a word," Gandhi said, adding that Bastar was a symbol, and if Bastar was weak, the country was weak.
c.indianexpress.com