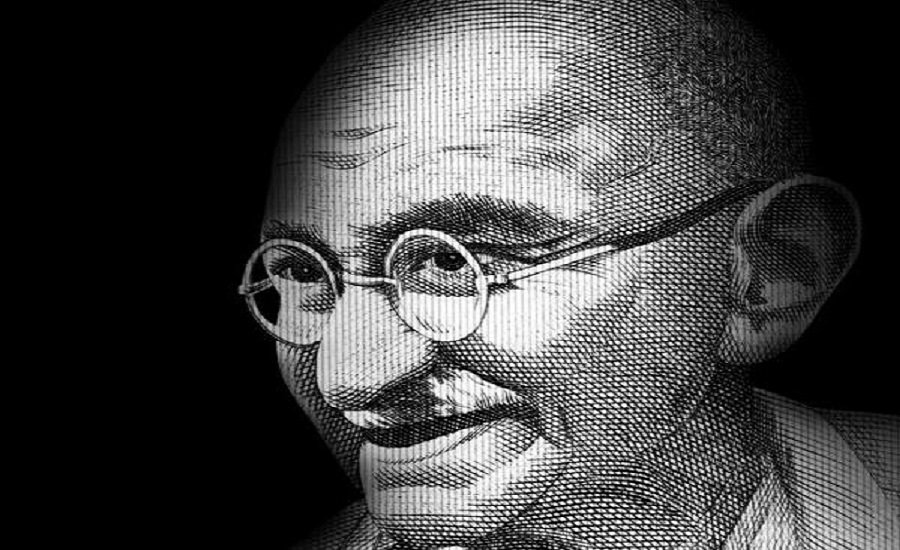 SIGNS OF THE TIMES
Humra Quraishi
EARLIER this week, Delhi based Khudai Khidmatgars concluded their five days fast against the ongoing climate of hate and violence. Activists detailed that Mahatma Gandhi's granddaughter, 87 year old Tara Gandhi Bhattacharjee, carried with her home cooked khichdi and kheer and also offered them fruit juice to end their fast. "She'd  emotionally recalled Mahatma Gandhi last fast and said every day she used to reach Birla Bhavan directly from school…she said that today it gets more important to talk and practice peace, love, brotherhood. Such efforts should not be counted small."
If you recall, decades back Mahatma Gandhi observed the very last fast of his life on 13 January 1948, which was a call to restore peace. During his fast, verses were recited in all religious books along with Gandhi bhajans.
Even today hundreds joined the Khudai Khidmatgars with prayers and pledges. Focusing on Tara Gandhi Bhattacharjee, I recall when I had visited her home in South Delhi, I was pleasantly surprised to see charkhas, hand-made dolls, hand-spun khadi spread out. Not only does she wear khadi all year round, she even spins it at home on the charkhas.
As she'd taken me around her beautifully done up home with huge handmade  dolls dotted around, she'd described the lounge as the 'Mukt room':  "As in this room I'm free to do what I like. I read here, take my afternoon nap, make dolls or sit at the charkha with the takli and punee, spinning thread." She had also detailed, "The diya at the entrance of my home is lit day and night. And   though there is no puja room in my home but I meditate every single morning between 6.30 and 9.30, in my bedroom. It is a simply done up room with white bedspread and cushions and curtains. I love the colour white as it gives out light."
She was only 13 when Mahatma Gandhi passed away but all those details are  intact. "The day he passed away, I remember, I had a lot of homework to do. Initially when the news was broken to me I couldn't really believe it. Slowly, of course, it became clear. I could sense sara mulk  aapke  saath tha…leaders  and  various  persons and  politicians  kept  on  coming  in and  out  of  our  home. For unlike today, all those people moved freely, without body guards and   security arrangements."
She  had also mentioned that her grandfather, Mahatma  Gandhi , kept  a  very tight  schedule and she saw very  little of him though  most of her  childhood was spent with him and  Ba. "Even today as I close my eyes all those images of our home in Birla Ashram come alive. I can actually hear my mother's voice, and Ba and Gandhiji talking.  I never saw him angry or cranky but yes often he looked sad and dukhi.  In fact, whenever upset, he stopped talking and eating and would sit at the charkha spinning…And in his conversations with us he focused only on the mulya / important issues. He also advised me along the strain- 'Your father will have a lot of armaan / ambitions but you become what you feel like….he also stressed to value time.  He encouraged us  to  use  postcards as he'd say  they  were  cheap and  saved  paper and  also  ensured  that  no  secrets were  written."
And when I'd asked her what had she inherited from her grandfather Mahatma  Gandhi, she'd said, " Everything of Bapu belonged to the nation. All I have is a little wooden box that my father ( Devadas Gandhi ) got as a wedding gift from Bapu."
On earlier occasions, I had also interviewed Mahatma Gandhi's grandsons- Rajmohan Gandhi and Gopal Gandhi and also the late Ramachandra Gandhi. Though Rajmohan did briefly enter politics but gave up, to get back to academics. And in the different interviews with me, the three brothers had made it very clear that Mahatma Gandhi had adopted the whole of India as his family. To quote Rajmohan Gandhi on this, "My relationship with Gandhiji was a close one but not a leisurely one. As grandchildren we didn't have any special rights to his time since he belonged to the entire nation. He was the father of the nation.We accepted this positon very happily. In fact, all royalty from Gandhiji's publications and books don't come to us, nor are we the heirs to our ancestral home at Porbandar. He is as much your grandfather as mine. So it is the duty of the citizens of this nation to take care of his ashrams and institutions."
*****
PANDIT BIRJU MAHARAJ WAS INDEED THE MAHARAJA OF  KATHAK!
Pandit Birju Maharaj was indeed gifted and unique and charming.  In the 80s, I was covering the so called cultural scene of this capital city and had seen him perform and also had those brief interactions with him. Coupled with this was the fact we resided in the same neighbourhood, on the Shahjahan- Pandara  Road. Our homes were along the adjoining lanes and very often I used to see his  children and students walking around  in the area. It seemed a fairly large  household, along the traditional strain.
And on the occasions I could get to talk to him what held sway was his very  personality. To be nearer precision the manner in which he spoke.  It was pure  bliss to hear  him narrate situations and  happenings  in that  relaxed Awadhi style. There was no rush of words, no usage of the rough slangs. He spoke out spontaneously and effortlessly, in that dastangoi style. In fact, the expressions on his face and eyes added to that flow …At times one wished the conversation, rather his words would go on.
And whilst on stage, his 'kathaking' held the audience captive. Writ large those expressions, those movements, that connect. His immense love and passion for kathak was all too writ large. It all came naturally to him. He was born to be the  maharaja of  kathak. And would always remain so!
_____________
Humra Quraishi is a Delhi-based writer-columnist-journalist. She is also the author of several books including Kashmir: The Untold Story. The views expressed here are author's personal.