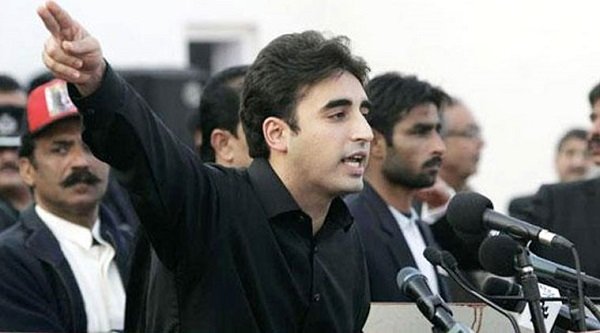 NEW DELHI (IANS) India termed as "far from reality" the comment of Pakistan Peoples Party (PPP) leader Bilawal Bhutto that his party will "take back Kashmir" and said the integrity and unity of the country is "non negotiable".
External affairs ministry spokesperson Syed Akbaruddin, in answer to a query, said that Bhutto's comment is "far away from reality and takes us back to the past century".
"We are in the process of looking forward and looking forward does not mean that our borders will be changed. We made it very clear that as far as we are concerned, the integrity and unity of India is non-negotiable," Akbaruddin said.
Bhutto, in his 20s, addressing party workers in Multan region Friday, said his PPP would get back the whole of Kashmir from India.
"I will take back Kashmir, all of it, and I will not leave behind a single inch of it because, like the other provinces, it belongs to Pakistan," said the junior Bhutto.
Bhutto, the son of assassinated former premier Benazir Bhutto and former president Asif Ali Zardari, was flanked by former prime ministers Raza Gilani and Raja Pervaiz Asharaf when he was making his speech.