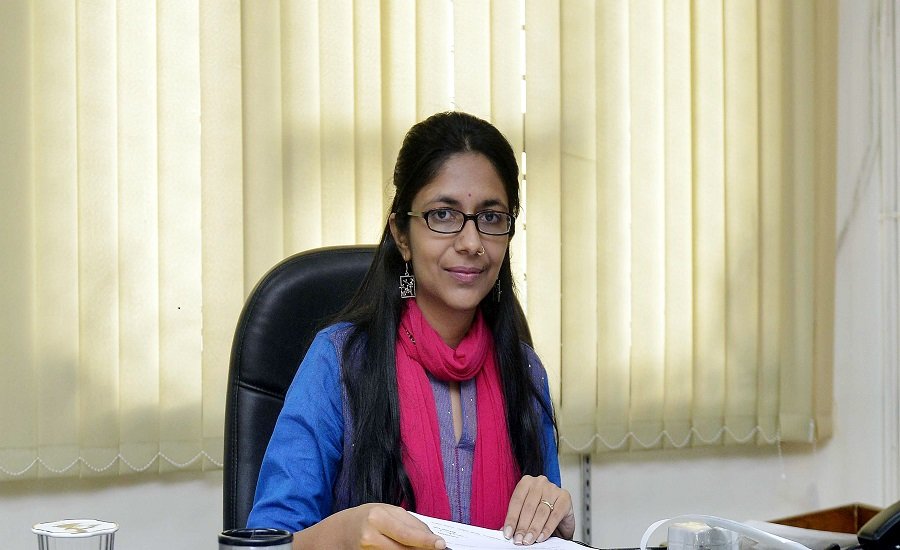 DCW chief Swati Maliwal asks police about the action they are taking
Team Clarion
NEW DELHI – Taking cognizance of media reports that a website has put some Muslims women "on auction", the Delhi Commission for Women (DCW) on Wednesday issued a notice to Delhi police and sought to what action they have taken in this regard.
DCW chief Swati Maliwal asked the Deputy Commissioner of Police to provide a copy of the FIR registered in the matter and details of the accused identified and arrested. Maliwal has given the police one week to provide the details.
Talking about the incident, the DCW said, "The Delhi Commission for Women has taken suo-moto cognizance on media reports of uploading pictures of many Muslim girls on internet platform namely 'GitHub' without their consent. It has been reported that photos of hundreds of Muslim women and girls were uploaded by an unidentified group on an app using GitHub – by the name of Sulli Deal' on Sunday, July 4, wherein these girls were presented as the 'deal of the day' for others, and derogatory words were used against them".
Issued Notice to Police on a very serious matter of cyber crime where pictures of several Muslim women were displayed online without their consent and termed as 'Sulli Deal of the day'. FIR should be registered and strong action should be taken. #SulliDeals pic.twitter.com/MyvKGTsvJ1

— Swati Maliwal (@SwatiJaiHind) July 7, 2021
Media group Editors Guild of India (ECI) also has issued a statement calling the incident 'reprehensible'.
"This vile attack is symptomatic of underlying misogyny in some sections of the society, especially against Muslim women as well as those who have been outspoken critics of the current government. Earlier this year, freelance journalist Neha Dikshit was threatened and harassed online, stalked, and had an attempted break-in at her place, all which was linked to her journalism," reads the statement issued by ECI president Seema Mustafa.
The Editors Guild of India considers it reprehensible that images of women journalists and other professionals from minority community were posted online and shared over social media, in a denigrating manner, putting them "up for auction". pic.twitter.com/HIm1Oos1c5

— Editors Guild of India (@IndEditorsGuild) July 7, 2021
The ECI expressed concerns over the misuse of digital and social media to harass women journalists to intimidate and silence them. It also urged the law enforcement agencies and the social media platforms to take steps to curtail such actions.