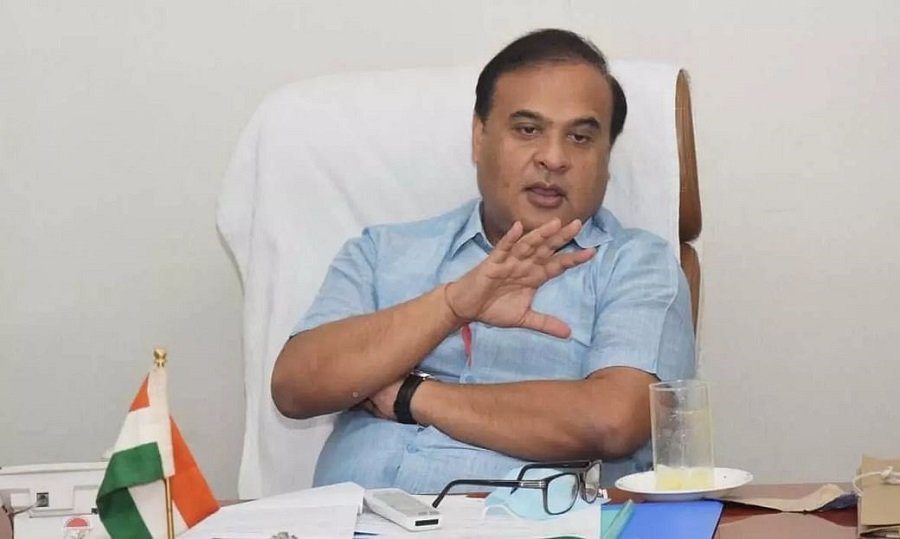 Bill moved in Assembly by CM is aimed at polarising society along communal lines, says opposition
Team Clarion 
NEW DELHI — Assam Chief Minister Himanta Biswa Sarma on Monday introduced a bill in the state assembly that bans slaughter of cattle and sale of beef in areas dominated by Hindus, Sikhs or Jains and within the five Kilometer radius of a temple.
The bill also seeks to regulate the transport of cattle for slaughter whereby proper documentation is required for transport of cattle from one district to another or outside the state. If the bill is passed, the 'Assam Cattle Preservation Act, 1950' would be repealed. Sarma had said the Act lacked sufficient provision to regulate sale, transport and slaughter of cattle. He had also said that there was a need for putting a check on smuggling of cattle to Bangladesh as the state shares more than 250-km long border with the neighbouring country.
The bill is unique from laws regulating cattle sale and slaughter in other states in a way that they do not specify areas where the sale or slaughter is prohibited.
Under this bill, the offenders may face jail for three years and fine ranging between three lakh to five lakh and if someone repeats the offense a second time, then the punishment would be doubled.
After tabling the bill, reports quoted Sarma as saying "new legislation seeks to ensure that permission for slaughter wasn't granted in areas that are predominantly inhabited by Hindu, Jain, Sikh and other non-beef-eating communities or places that fall within five-kilometre radius of a temple and any other institution as may be prescribed by the authorities".
The opposition parties including Congress and All India United Democratic Front (AIUDF) have opposed the bill saying that they have found issues with several provisions of the bill which they will take up after discussing with legal experts.
Debabrata Saikia of Congress termed the 5-km rule ambiguous as he said that a temple could be built anywhere by anyone just by laying a stone. "This may lead to a lot of communal tension."
AIUDF MLA Aminul Islam said that the bill is not about protection or respect of cows but the motive of the bill is to hurt the sentiments of Muslims and polarise communities further.
Unlike other states, say Rajasthan or Madhya Pradesh where only slaughter of cow progeny is prohibited, the proposed bill in Assam treats all cattle as same — bulls, bullocks, cows, heifer, calves, male and female buffaloes and buffalo calves — and regulates their sale and slaughter. Now the certificate from a vet is required for slaughter of cattle, excluding cow.
"No certificate shall be issued unless the Veterinary Officer is of the opinion that the cattle, not being a cow, is over fourteen years of age; or the cattle, not being a cow, heifer or calf, has become permanently incapacitated from work or breeding due to accidental injury or deformity" it says.
The bill also empowers police officers even below the rank of sub-inspector or any authorised official to search the premises where there is suspicion of the offence. Earlier under the 1950 Act only veterinary or circle officers were empowered to conduct such searches.
The proposed bill, however, has exemption for slaughter of cattle, other than cow, on religious festivals. Also, ferrying cattle within the district for grazing or agriculture purposes is allowed under the new bill.