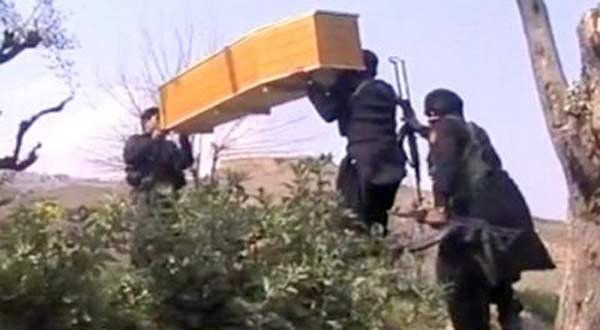 PESHAWAR, March 1 — At least 11 people were killed and 10 wounded Saturday in bomb attacks targeting security personnel guarding a polio vaccination team in Khyber tribal agency, Dawn newspaper reported.
The blasts in Lashoro area of the tribal region's Jamrud district were the latest attack on efforts to stamp out the crippling disease in Pakistan, which is one of only three countries where polio remains endemic.
Assistant Political Agent Nasir Khan confirmed that ten members of the Khasadar forces were killed in the attack, which damaged two vehicles belonging to the security forces.
A child was also among the dead, said Khan.
Another political administration officer, Siddiq Khan, said the two planted IEDs which exploded back to back were detonated through remote-controlled devices. One of the vehicles was completely destroyed while the other was partially damaged.
Dr Rehman Khan, a surgeon at the agency hospital in Jamrud, confirmed the death toll.
The doctor said eight of the wounded were brought to the Jamrud hospital, while two other were taken to the Hayatabad Medical Complex in Peshawar.
Polio persists in Pakistan with militant groups seeing vaccination campaigns as a cover for espionage.
According to the World Health Organization (WHO), Pakistan recorded 91 cases of polio last year, up from 58 in 2012.
WHO has warned that Peshawar is the world's "largest reservoir" of polio.
Pakistan's struggle to defeat polio stands in stark contrast to its neighbor and great rival India, which recently celebrated three years since its last polio case.
Afghanistan and Nigeria are the other countries where the disease remains.