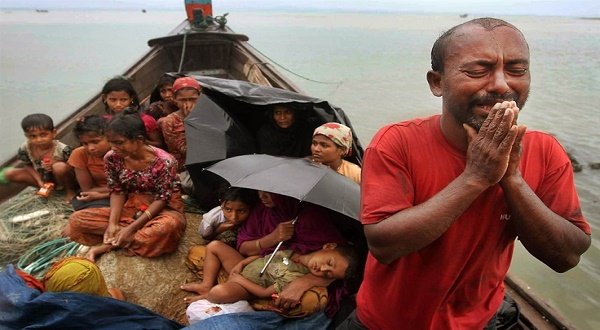 Myanmar calls them 'Bengali economic migrants', illegal immigrants from Bangladesh. However, the history of Rohingyas goes way back.  The term 'Rohingya' was first mentioned by Dr Francis Buchanan-Hamilton in a 1799 essay after a visit to Chittagong. So who really are the Rohingyas of Rakhine? Uttam Sengupta offers a lowdown
The Numbers
Languages They Speak
Urdu, Bengali dialect spoken in Chittagong tract, and Arakanese
The Problem
Myanmar claims Rohingya do not figure anywhere in the "100 national races" in the country
Citizenship Law of 1982 offered naturalized citizenship to Rohingya who could produce documents to prove they had been living in Myanmar for at least 60 years.
Naturalised citizenship was revocable, carried fewer rights than full citizenship
Those who failed to produce documents to prove domicile for 60 years were confined to 'concentration camps' and denied permission to leave the country
Rohingya students expelled from Myanmar after 2012; Rohingya not allowed to study law or medicine
Somali terror groups, Islamic fundamentalist groups and Islamic countries in Africa have called upon Muslims to rally for helping the Rohingya
The 2012 Flashpoint
Alleged rape of a Buddhist woman led to rioting in which 1,40,000 Rohingyas were rendered homeless and 1,00,000 people fled Myanmar. 8,00,000 were put in 'concentration camps'.
Human Trafficking
Rohingya are said to be paying as much as $200 to board illegal boats for Thailand. Young women unable to pay are allowed on the boat and eventually 'sold'.
A boatride from Thailand to Malaysia costs $2,000. Well-off Rohingya need documents to fly to Yangon from Rakhine, a 90-minute flight for which they pay as much as $,4000 compared to normal fare of $88.
---
http://www.outlookindia.com/article/the-rohingya-of-rakhine/294781