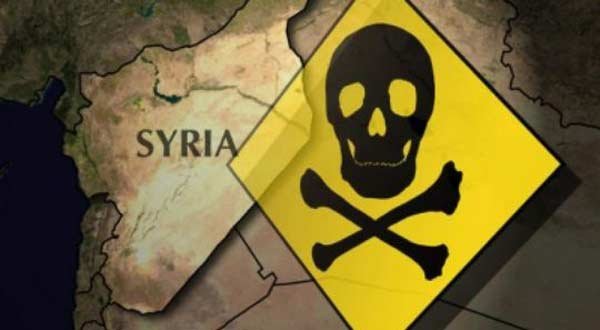 BEIRUT – An international human rights group says evidence "strongly suggests" that Syrian government forces used toxic chemicals in several barrel bomb attacks in northwestern Syria last month.
Human Rights Watch quotes rescue workers as saying the attacks in Idlib province from March 16 to March 31 affected at least 206 people, including 20 civil defense workers. It said one attack killed six civilians, including three children.
The group's report, released today, said people near the sites of three attacks exhibited symptoms consistent with exposure to toxic chemicals, and gas canisters were among the barrel bomb remnants. It said witnesses also described a strong chlorine smell.
Chlorine was first introduced as a chemical weapon in World War I.