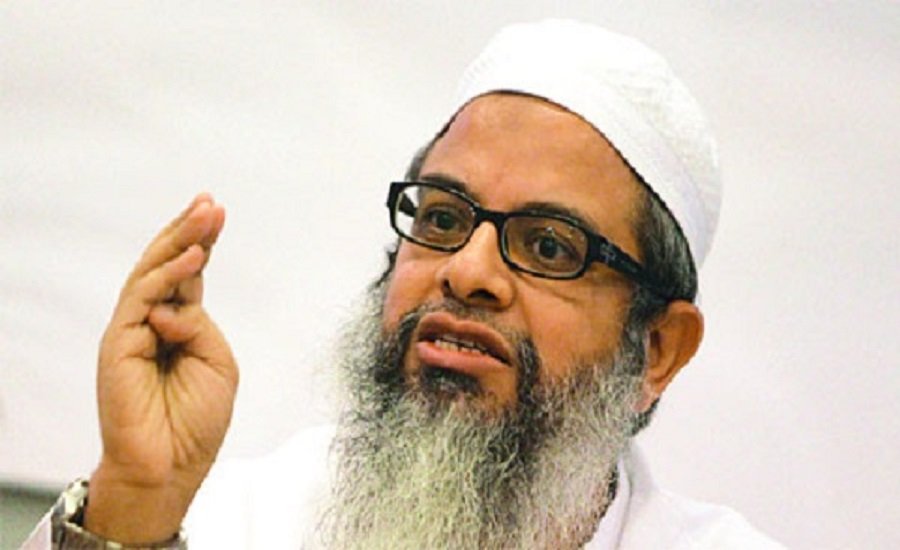 To strengthen and complete the reconciliation efforts, the working committee passed a resolution that all the members of the Jamiat Working Committee, special invitees, state presidents and general secretaries should submit their resignation to the President of Jamiat Ulama-i-Hind
Team Clarion
NEW DELHI – On the culmination of a two-day meeting of the Working Committee of the Jamiat Ulama-i-Hind (WCJUH), the organisation unanimously agreed to take forward the process of reconciliation between the two factions of the Jamiat. The committee authorised its president, Maulana Mahmood Asa'd Madani, to continue the process in accordance with the organisation's Constitution.
The meeting of the WCJUH was held at the Jamiat headquarters at ITO, New Delhi.
The WCJUH stressed the need for the concerned parties to not only limit themselves to discussions, but come up with their suggestions and positions in written form. Besides, to strengthen and complete the reconciliation efforts, the working committee passed a resolution that all the members of the Working Committee, special invitees, state presidents and general secretaries should submit their resignation to the President of Jamiat Ulama-i-Hind.
Apart from the reconciliation process of Jamiat Ulama-i-Hind, the meeting took up the on-going communal situation, hate crime, protection of the constitution and many other important issues confronting the nation and the Muslim community for discussion.
Speaking on the occasion, the President of the Jamiat, Maulana Mahmood Madani, expressed grave concern over the contemporary situation in the country. He said, "We need to make every effort to ameliorate the pain of the citizens.
In this direction, Jamiat Ulama-i-Hind is conducting an interfaith harmony programme in addition to constitutional and social efforts in this regard and has established a department to fight hate crime incidents. He, however, said that the situation cannot improve without the adoption of the right policy by the government.
In this context, the maulana called for concerted efforts to solve the problems of the backward classes. In a resolution approved by the WCJUH about the prevailing communal situations, it said that "religious fanaticism and insulting of religious leaders as promoted by political leaders is a grave threat to the country and would tarnish the image of the country among the global fraternity." In particular, the derogatory statements by the ruling party against Prophet Muhammad, its associated political leaders, and even members of Parliament and members of the assemblies must be stopped immediately, because, these affect a large section of society.

The Supreme Court also issued guidelines in the Tahseen Poonawala case (2018), but unfortunately, the governments did not pay enough attention to it. While hearing the petition, the apex court asked the governments for a report on the steps taken in this regard.
Against this background, this committee called the constitutional initiative of the Jamiat President as a timely move and hoped that the Supreme Court would issue an effective directive to crack down on communal elements in the country.

"Considering this, the meeting specifically requests the Government of India to immediately stop the series of communal riots and derogatory behaviour and implement effective legislation in the light of Supreme Court directives to prevent violence. Also, the atmosphere of trust between the majority and the minority should be restored. On this occasion, Jamiat Ulama-i-Hind appeals to all its units to organise in the light of the proposal of the meeting of the Jamiat Ulama-i-Hind (held on 28, 29, May 2022) meetings of influential people of all religions and establish a Sadbhawna Committee under Jamiat Sadbhava Manch. "