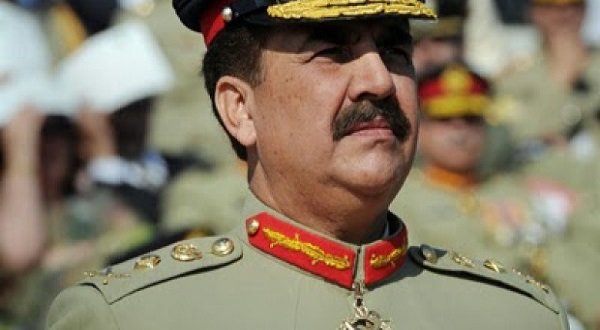 ISLAMABAD — Pakistan army chief General Raheel Sharif on Wednesday dashed to Afghanistan to seek extradition of Taliban leader Mullah Fazlullah, whose group claimed responsibility for a deadly attack on an army school in Peshawar left 141 people, mostly children, dead.
General Raheel's emergency visit to Kabul came after Prime Minister Nawaz Sharif spoke to Afghan President Ashraf Ghani on the issue of militancy.
"General Raheel Sharif is going to Kabul to talk about this issue," Sharif told a conference of political leaders in Peshawar.
Army confirmed that army chief has left for Kabul. The chief of army staff (COAS) will meet top Afghan military and political leadership as well as International Security Assistance Force (ISAF) commanders for action against Fazlullah of Tehreek-i-Taliban Pakistan (TTP), who lives in border region of Afghanistan.
Dawn reported that army chief will seek the Afghan military's cooperation for "a joint operation to counter terrorism and eliminate militants hiding inside Afghanistan".
The development came after it emerged that Taliban commander Umar Naray masterminded Tuesday's deadly attack in Peshawar from Afghanistan.
Sources also said that Naray had been issuing directives to militants for carrying out the attack.
"His communications have been intercepted which helped security agencies in tracing his location and whereabouts which was urgently shared not only with the Afghan army but also with NATO forces," a security source said.
Express Tribune said that Pakistan would want immediate action against TTP hideouts.
"If Afghan authorities fail to act this time, we will explore all options, including hot pursuit," the paper quoted a source as saying. — PTI