I happened to live in Zambia from 1970 to 1982 while my father had been working as a teacher at a secondary school. My early childhood and adolescent years were spent in the British and American systems of education and I had the opportunity to experience this part of Africa up close. In the last year of our stay there, we were able to visit Zimbabwe several times and this is a sort of summary of those early perceptions. For one who has seen a people at such close quarters, felt with them their fears and joys, the present situation strikes deep and fills the soul with infinite sorrow. 
OZMA SIDDIQUI | Caravan Daily
Our deeds carry their terrible consequences….consequences that are hardly ever confined to ourselves. –George Eliot
[dropcap]I[/dropcap] have many bitter sweet memories of my childhood days in the Zambia of the 1970's and early 80's. Across the southern border town of Livingstone was Zimbabwe, freshly independent where petrol was cheaper, the roads better, supermarkets stocked with goodies and what's more, Victoria Falls Town had a more scenic view of the famous Victoria Falls. The falls were named by the British missionary and explorer, David Livingstone after Queen Victoria, but the Africans called it 'Mosi o tunya' or the 'smoke that thunders'. This small town on the Zimbabwean side was a veritable haven for a people suffering from economic deprivation which the then President Kaunda, popularly known as KK did little to alleviate.
But this had not always been the case. Sailing high on a copper strong economy, Zambia was the Newfoundland of opportunities for expatriates in the 70's. Africa was emerging from the clutches of colonialism and economies were surging with new life. Having inherited basic infrastructural amenities from their colonial masters, these countries were all set to go forward as sovereign nations, strong and proud of their identities and powers to reckon with.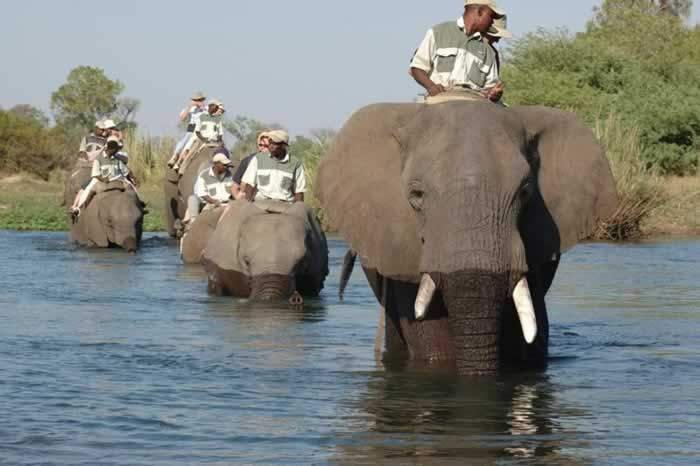 Western educated African leaders promised their people progress and prosperity, democracy and sovereignty, freedom of speech and rights to education and health care among other things. It was indeed a new dawn for Africa.
As the white populations slowly returned home fearing a curtailing of the numerous privileges they enjoyed, Asian expats flocked eagerly to fill in the vacuum left behind providing cheap labor along with their culture: the curry, saris and of course, Bollywood to mingle with the drum beats of the African heartland. The facilities and perks were very attractive. Prime healthcare and access to European education, especially the British kind, were absolutely free.
This coupled with round trip tickets to home countries, gratuities and remittances, subsidized housing and the utilities of door to door milk truck services as well as garbage disposal truly made the African experience memorable. Moreover, there was the great outdoors to explore: the African bush evoked the adventurous spirit with abandon. Indeed, the tall wire fences did not cage in the animals but imprisoned the humans who, crouched in their little Datsuns, Mazdas or Toyota Vanettes armed with tiny cameras, futilely clicked away, hoping to capture the magic of the jungle on Kodak.
Kenneth Kaunda came to power on 28th October 1964. By 1975, the economy had begun to slow down. There was widespread corruption at government levels. Chocolates and fruits flew off supermarket shelves and inflation began to take its toll. A loaf of bread which used to cost 33ng (ngwee=halalah) in 1972 had jumped to K3 (kwacha=riyal) by 1978. There were no disposal trucks or milk trucks doing door to door by 1975.
By 1980, the average Zambian was expressing general dissatisfaction and unrest with the socio-economic conditions and our high school teachers strongly advised against taking up serious journalism as a profession because of the grave security risk. In fact, there was a quiet immigration taking place into neighboring Malawi, Mozambique, Botswana, Zaire and yes, Zimbabwe. This last was a paradise. Lovingly tended to by the preceding colonial government, it was in pristine condition: beautiful, unexplored but with enough civilization to make it paradise on earth.
Crossing over the Knife Edge Bridge to get to the other side was an experience in itself. The bridge gets its name from a solid block of rock which rises from the gorges in the abyss below, tall and straight. Standing defiantly amid the raging torrents surrounding it, the top of the rock has been eroded to a razor-like sharpness from the spray which constantly washes over it. A beautiful delicate rainbow completes the picture and is sometimes the only splash of color amongst the white spray, the black rocks and the dark green vegetation. Truly a wonder!
Taking pictures was prohibited as was idling over the no-man's land although we often broke the rule while crossing over the metal bridge which also carried a railway track, part of Cecil Rhodes', the colonial British administrator's, ambitious project to connect Zimbabwe (previously, Rhodesia) with the North of Africa. The project was stalled soon after the restive situation in the colonies.
The Zimbabwe border checkpoint was a friendly post. Mugabe had inherited a beautiful country with excellent climate, vast natural resources and intact infrastructure. All he had to do was run it. Food was available at unbeatable prices. A meal of a burger, a Pepsi and fries at Wimpy's, the fast-food outlet cost a dollar and ten cents (Zimbabwean currency); a Cadbury flake was at 10 cents and a hundred ml bottle of Oil of Olay was a little over 3 Zim dollars in 1981.
Those were days when Zambia was teetering on the verge of an economic collapse. Large numbers of Asian expatriates began looking for greener pastures. Several immigrated to England or to Kenya and Uganda. Some found jobs in Libya while others traveled further to the Middle East which was aflush with petrodollars owing to the recent oil boom. Still others went to the Americas and even to Japan! However, the closest destination of choice was Harare (previously Salisbury). One such family underwent an amazing transition.
From the humble accommodation in government housing in Zambia with sparse furniture, they had acquired a 4-bedroomed villa overlooking a plush lawn, a pagoda complete with a pool and showers. Their living room had a huge copper chimney above the fireplace. In the evening, the streets were so brightly lit, that we nearly got fined for not putting on our headlamps!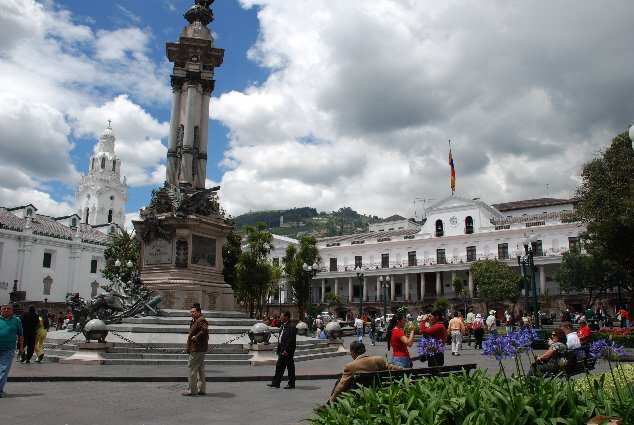 The tree-lined avenues, the quiet suburbs, the clean roads (without potholes or construction sites!), and beautifully peaceful parks were a delightful change from guerilla-ridden Zambia. This is the Zimbabwe I remember. This was the Zimbabwe Mugabe was entrusted with. And this is the Zimbabwe which is on the brink of disaster today, a country in danger of becoming a slum, a banana republic, a Somalia, an Ethiopia, a Darfur.
People still wait at non-existent zebra crossings out of habit to let traffic pass on roads that have no signposts. The shops wear a dismal look where the dust is left to settle on clothes too expensive for the common man to buy; where basic three square meals cost the earth; where one witnesses the ridiculous sight of bank notes loaded onto wheel barrows or clutched in armfuls to buy a loaf of bread; where people hover on the verge of insanity living from one day to the next amid the constant fears of genocide attacks.
The Zimbabwe of today is a far cry from the one of yore. Now, an oppressed people wait anxiously for aid from the international community while blows rain in from all sides.  One can only hope and pray that help will arrive before it is too late, before it too becomes a page in history books and is added to the list of yet another war torn country.