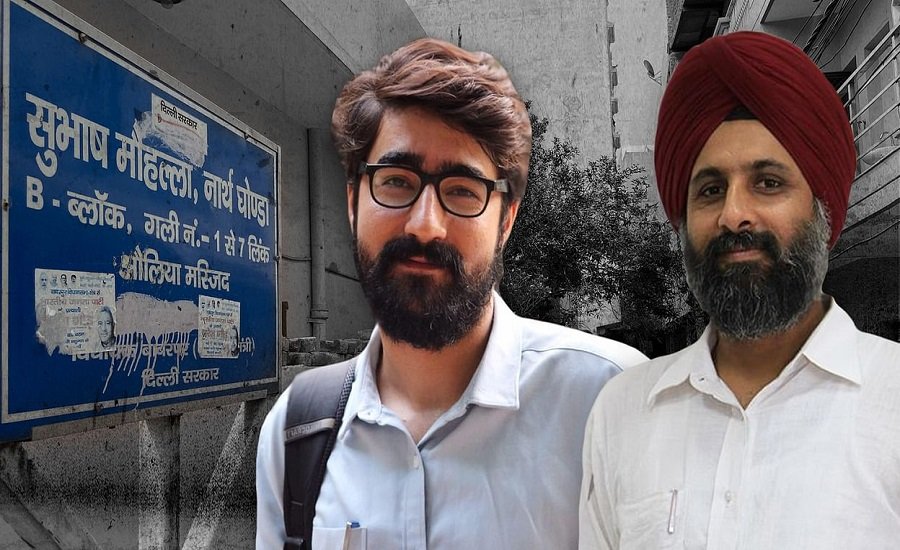 The reporters had gone to the area after they were informed that saffron flags were hoisted near a mosque in the locality
Clarion India
NEW DELHI — Three journalists working with The Caravan magazine were waylaid and assaulted by a mob in the Subhash Mohalla locality of north-east Delhi where they had gone to report on religious tensions.
The journalists have been identified as Shahid Tantray, a photojournalist from Kashmir, reporter Prabhjit Singh and a woman reporter. The trio was rescued by the local police when a group of men and women surrounded and assaulted them "to stop them from reporting".
The reporters, who had gone to the area after they were informed that saffron flags were hoisted near a mosque in the locality, were asked by the mob to delete photos and videos as the scribes remained stuck in the hostile situation for nearly two hours.
Just in: Journalists @shahidtantray and @Prabhtalks were badly beaten up by hooligans in North East Delhi's Shubhash Mohalla while covering a story about a mosque on which saffron flags had mysteriously appeared on the night of the Ayodhya Bhumi Pujan. #attackonjournalists

— Ismat Ara (@IsmatAraa) August 11, 2020
A statement released by The Caravan said "the mob physically assaulted the staffers, threatened to kill them, and used communal slurs. One among the mob, dressed in a saffron kurta, claimed he was the BJP general secretary."
When the attackers came to know about Tantray's Muslim identity, they used communal slurs. In his complaint, Prabhjit Singh wrote that were he not present, "the mob led by that saffron-clad man would have lynched Shahid for his Muslim identity."
The magazine said that the woman reporter was "sexually harassed and physically assaulted". It added, "Young men surrounded her and took her pictures and videos without her consent, and verbally harassed her. A middle-aged man exposed his genitals and made lewd facial expressions at her."
When she ran and attempted to reach the nearby Bhajanpura police station, the mob attacked her again. "The attackers beat her on her head, arms, hips and chest".
Though the local policemen evacuated the three reporters to safety, the police did not file the FIR even after the reporters' complaints. DCP (Northeast) Ved Prakash Surya told The Indian Express, We got reports they were manhandled but nobody has suffered any major injuries. We will do an inquiry before filing an FIR… We do not have any information regarding why they went there."