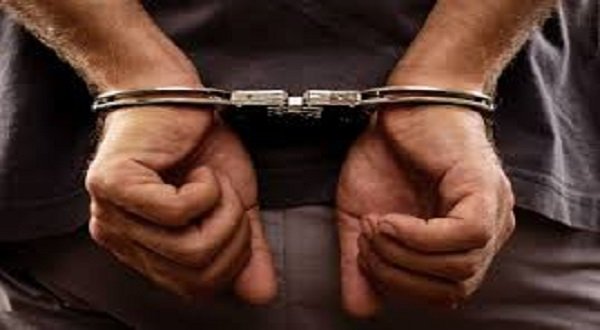 ALWAR (IANS): A 28-year-old man has been beaten to death by suspected cow vigilantes in Rajasthan's Alwar district, police said on Saturday. Two persons have been arrested.
Chief Minister Vasundhara Raje condemned the Friday night incident in which some villagers caught and beat up Akbar Khan, suspecting him to be a cow smuggler.
"The incident of alleged lynching of a person transporting bovines in Alwar district is condemnable. Strictest possible action shall be taken against the perpetrators," Raje tweeted.
Khan, a resident of Mewat in Rajasthan, was transporting the animals to his village along with another man when they were stopped by a group of villagers near Lalawandi village in Alwar.
They were brutally thrashed, the office of Additional Director General Jaipur Range, Ramgarh, received this information at 12.40 a.m.
When the police team reached the spot they found an injured Khan lying in the mud. Two persons were standing there with two cows, ADGP Hemant Priyadarshi told the media.
Khan told the officers that he and his companion Aslam had purchased the cows from Ladpur and were on their way to their village when they were mistaken for cow smugglers and attacked.
"My limbs are broken," said Khan covered in mud before collapsing.
He was immediately rushed to a hospital, where he was declared brought dead.
His body was sent for autopsy. The police in Ramgarh registered a case against unidentified persons under several sections of the Indian Penal Code.
Police have arrested Dharmendra Yadav and Paramjit Singh Sardar who were found on the spot standing with bovines. Further probe is on.
Alwar has earlier also witnessed attacks in the name of cow protectionism. The latest killing comes more than a year after Pehlu Khan was murdered allegedly by some cow vigilantes in April 2017.
The central and state governments came under a sharp criticism from the Supreme Court earlier this week over frequent lynching incidents.
The Supreme Court also asked Parliament to come up with a law to tackle cow vigilantism and lynching, calling such incidents "horrendous acts of mobocracy" that should be nipped in the bud.
—
Inputs from Caravan Daily:
Series of lynching on suspicion of cow, beef
In April 2017, Pehlu Khan, 55, also from Haryana, was lynched in the district when he along with his sons were bringing some cows and calves after purchasing them form a government-run cattle market in Jaipur. His son and a neighbor survived brutal assault.
In November last year, one Umar Khan was shot dead by a gang of cow vigilantes in Alwar and his body was thrown near a railway track.
In the last four years, dozens of incidents of mob lynching over suspicion of cow smuggling or beef consumption have occurred in various states, mostly ruled by BJP,  killing more than two dozen people. Rajasthan and Jharkhand have been the worst states on that count.
In Jharkhand, 11 people including a BJP leader were convicted and awarded life sentence in March this year for lynching of Alimuddin Ansari in June 2017. Earlier this month, nine of them got bail and suspension of their sentence from the Jharkhand High Court. On the day of their release from jail, Hazaribagh MP of BJP and union minister Jayant Sinha felicitated them at an event organized by his party. He garlanded them and offered sweets to them. After huge condemnation, he regretted his act.