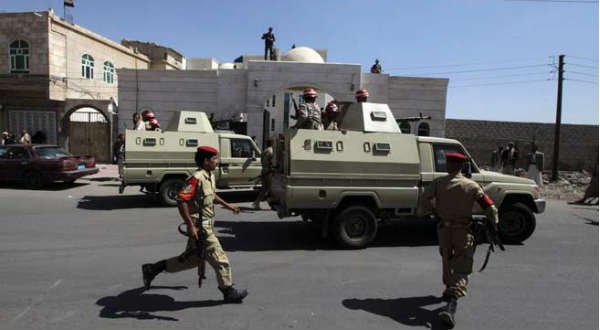 SANA, Mar 25 – At least 20 members of Yemeni security forces died Monday in an attack by armed men, possibly Al Qaeda terrorists, on barracks in Yemen's southeastern Hadramaut province, the official news agency Saba said.
The attack targeted a base charged with protecting the highway between the provinces of Hadramaut and Al Mahra, bordering on Oman.
A Yemeni military source said the assailants surprised the troops before dawn when they were still sleeping at that base near the town of Al Rida.
The armed men fired a range of weapons, launched bombs and set fire to a car parked at a nearby checkpoint, before making a quick withdrawal.
The government troops belonged to special forces known as Central Security, dedicated to highway surveillance.
Al Qaeda frequently attacks Yemeni army troops and security forces in remote areas of the southern part of the country, where they have the protection of certain local tribes.
The US considers the Al Qaeda organisation based in Yemen on the Arabian Peninsula to be one of the most active and dangerous arms of that terrorist network.  — IANS