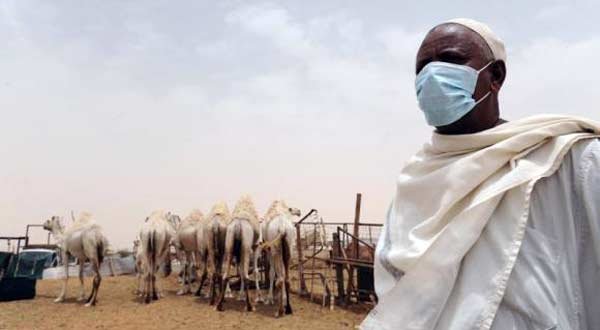 JEDDAH/GENEVA – The Ministry of Health reported five deaths and 16 new cases of the MERS coronavirus, which included a two-year old infant with congenital problems in Madinah, on Wednesday.
However, the WHO said the spread of the puzzling virus doesn't yet constitute a global health emergency. The decision was made after a meeting of WHO expert group.
"Calling a global emergency in a world which has a lot of urgent issues going on is a major act," Dr. Keiji Fukuda, an assistant director-general of WHO, told reporters. "You have to have really solid information to say this is a global emergency."
Fukuda said there wasn't yet proof of the virus' sustained transmission among people.
"People might think (WHO) is crying wolf because MERS is still primarily a problem in the Middle East," said Michael Osterholm, an infectious diseases expert at the University of Minnesota who has worked in the Middle East. "But if one of those infected people gets on a plane and lands in London, Toronto, New York or Hong Kong and transmits to another 30 people, everyone will have a different view."
On Wednesday, the Netherlands' National Institute for Public Health and the Environment announced its first case of MERS, a man who became infected during a visit to Saudi Arabia. He is now in isolation at a hospital in The Hague.
Dr. Clemens Wendtner, who treated a German MERS patient in Munich last year, said the current spread of MERS should not set off a global alarm. He was not part of the WHO meeting.
"I do not see an international threat or a pandemic (being caused) by MERS," he wrote in an e-mail. He said the spread of MERS to humans was still exceptional and that the disease was mostly affecting animals.
Meanwhile, a Saudi ministry official said that two of the five deaths were among the new cases, while the other three fatalities were among patients who had been previously diagnosed.
This brings the death toll to 157 since September 2012.
Two men, aged 55 and 57 who had been previously diagnosed, died in Jeddah, while the third was a 60-year-old woman in Riyadh.
The 16 new cases include 12 women, of whom nine from Riyadh, five from Jeddah and two from Madinah.
Female patients in Riyadh are aged 23, 31, 40, 41, 55, 60 and 63. Among them, the 60-year-old woman died following a heart attack after surgery, while the 63-year-old died due to chronic liver problems.
Two men, aged 71 and 72, suffer from severe diabetes, in addition to respiratory diseases.
They are still not out of danger and are being treated at the intensive care unit (ICU) of a government hospital.
Among the new cases in Jeddah were three women, aged 36, 42 and 53, while the two men are aged 43 and 57.
Four patients are in stable condition, while the 53-year-old woman developed respiratory symptoms and is currently at the ICU of a private hospital.
In Madinah, a two-year-old child with congenital anomalies who had developed respiratory symptoms has been admitted to the ICU of a government hospital.
The other patient is a 41-year-old woman who had been in contact with a confirmed virus case.
Three patients who had made a full recovery were discharged from hospitals in Jeddah and Madinah. — Arab news