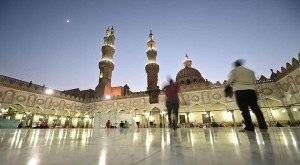 CAIRO (AFP) — The prestigious and world renowned Egyptian Muslim institution Al-Azhar condemned on Friday a deadly Daesh group attack in Paris, describing it as "sinful" and un-Islamic.
A known extremist shot dead a French policeman and wounded two others on the world-famous Champs Elysees avenue on Thursday night, in an attack claimed by IS.
The gunman was shot dead as he tried to flee.
"Al-Azhar strongly condemns this sinful terrorist attack," the Cairo-based Sunni institution said in a statement.
"Al-Azhar affirms its categorical rejection of such terrorist acts that contradict Islamic teachings," it added.
Observers had feared bloodshed ahead of Sunday's presidential election in France following a string of atrocities since 2015 and the violence is likely to thrust security to the front of voters' minds.