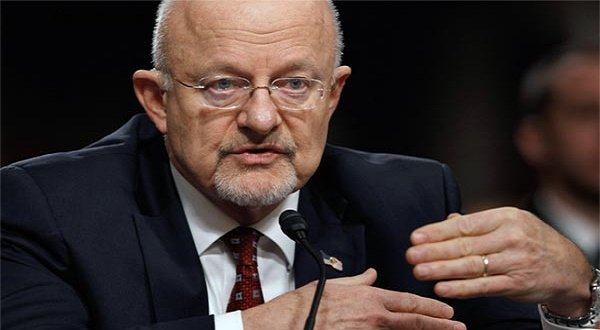 WASHINGTON – An annual security report submitted recently to the US Senate by James Clapper, Director of National Intelligence, removed both Iran and Hezbollah from the list of terrorism threats to the United States for the first time in years, reports Middle East Monitor.
The unclassified version of the "Worldwide Threat Assessment of the US Intelligence Communities" dated 26 February, noted Iran's efforts to fight "Sunni extremists", including elements affiliated with the Islamic State group who were perceived to constitute the "preeminent terrorist threat to American interests worldwide".
Last year's report described the global terrorist activity of Lebanon's Shia Hezbollah group to have increased in recent years to "a level we have not seen since the 1990s", however this year's report mentioned the group only once saying it faces a threat from ISIS and Al-Nusra Front near Lebanon's orders.
Meanwhile, despite removing Tehran from the list, the report described it as source of cyber-attacks and a regional threat to the United States because of its support for Syrian regime President Bashar Al-Assad and its hostile policies against Israel.