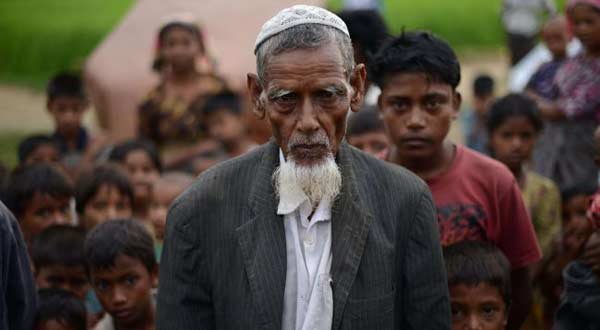 NEW YORK – The General Assembly's human rights committee passed a resolution urging Myanmar to give the stateless Rohingya minority equal access to citizenship and to crack down on Buddhist violence against them and other Muslims in the southeast Asian nation, The Associated Press reported.
The resolution, passed by consensus Tuesday, received mixed reaction in Myanmar. The director of the president's office, Maj. Zaw Htay, said steps were being taken to address the issue, and the opposition party headed by Nobel laureate Aung San Suu Kyi accused the rights committee of "interfering" in the country's internal affairs. Under General Assembly rules the body will unanimously pass the resolution later this year.
Myanmar emerged from a half-century of military rule in 2011, but its transition to democracy has been marred by sectarian violence that has left more than 240 people dead and sent another 240,000 fleeing their homes, most of them Rohingya. Some say the inter-communal violence presents a threat to Myanmar's political reforms because it could encourage security forces to re-assert control. In 1982, Myanmar passed a citizenship law recognizing eight races and 130 minority groups – but omitted the nation's 800,000 Rohingya, among Myanmar's 60 million people. Many Myanmar Buddhists view the Rohingya as interlopers brought in by British colonialists from modern-day Bangladesh, but many Rohingya say they have lived in the country once known as Burma for hundreds of years. Suu Kyi, who has expressed interest in being the next president of Myanmar, has had little else to say about Rohingya rights. She declined to meet with an Organization of the Islamic Conference delegation visiting Myanmar this week to look into the plight of the religious minority.
A spokesman of her party, Nyan Win, slammed the decision by the rights commission. "Even the United Nations is interfering in Myanmar's internal affairs," he said. "Anyone who is eligible to become a citizen will get citizenship, but they cannot become ethnic nationals." He did not elaborate. Zaw Htay, the director of the president's office, meanwhile, denied the Rohinyga minority are stateless. "These people are either Bangladeshis or Myanmar. We are not denying their right to citizenship. They will be given citizenship according to the law." He called on the OIC and the international community to help with the process, while stressing elements both inside the country and out are fanning the problem.
Myanmar had been ostracized by most of the world for 50 years after a coup that instituted military rule. But in recent years the nation has been cautiously welcomed into the international community after it freed many political prisoners and ended the house arrest of Syu Kyi and instituted reforms. President Barack Obama visited the country last year on an Asian tour, as a hallmark of Myanmar's rehabilitation. The General Assembly resolution welcomed a statement by Myanmar's president that "no prisoners of conscience will remain in prison by the end of the year." Myanmar released 69 political prisoners last week. But it also "expresses concern about remaining human rights violations, including arbitrary arrests and detentions of political activists and human rights defenders, forced displacement, land confiscations, rape and other forms of sexual violence and torture and cruel, inhuman and degrading treatment, as well as violations of international humanitarian law, and urges the government of Myanmar to step up its efforts to put an end to such violations."
In the resolution, the Assembly reiterated its serious concern about communal violence and other abuses of the Rohingya minority in Rakhine State in the past year, and about attacks against Muslim minorities elsewhere. Myanmar's government calls the Rohingya "Bengalis," a reference to their reported South Asian roots. Rohingya leaders object to the terminology. The Rohingya speak a Bengali dialect and resemble Bangladeshis, with darker skin than most people in Myanmar. Bangladesh also refuses to accept them as citizens. HA/IINA