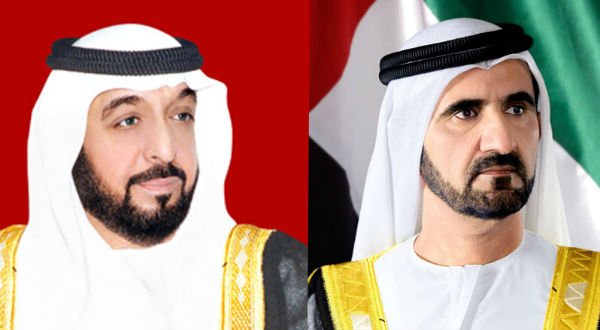 ABU DHABI – The United Arab Emirates (UAE) has entered the space race with a project to send an unmanned probe to Mars by 2021 in the Arab world's first mission to another planet.
A new UAE Space Agency will be created to coordinate the UAE's growing space technology sector and to supervise the mission.
The Gulf nation is one of only nine countries with space programmes to explore the Red Planet. The Mars probe's nine-month and more than 60 million-kilometre journey will coincide with the 50th anniversary of the UAE's formation.
"The UAE Mars probe represents the Islamic world's entry into the era of space exploration," UAE President Sheikh Khalifa bin Zayed Al Nahyan said in a statement Wednesday.
"We will prove that we are capable of delivering new scientific contributions to humanity," he said.
"The UAE's purpose is to build Emirati technical and intellectual capabilities in the fields of aerospace and space exploration and to enter the space industry and to make use of space technology in a way that enhances the country's development plans."
The mission will be led by Emiratis and so will expand the nation's human capital through knowledge transfer from international partners, as well as increasing human knowledge about space exploration and distant planets.
"Despite all the tensions and the conflicts across the Middle East, we have proved today how positive a contribution the Arab people can make to humanity through great achievements, given the right circumstances and ingredients," Vice President and Prime Minister of the UAE and Ruler of Dubai, Sheikh Mohammed bin Rashid Al Maktoum, said.
"Our region is a region of civilisation. Our destiny is, once again, to explore, to create, to build and to civilise."
The Red Planet project would be a turning point in the UAE's development, establishing the space technology sector as a key component of the national economy for years to come.
UAE investments in space technologies already exceed 20 billion dirhams ($5.4 billion), including satellite data and TV broadcast company, Al Yah Satellite Communications, mobile satellite communication company, Thuraya Satellite Telecommunications and earth mapping and observation system, Dubai Sat.
Globally, space technologies are becoming increasingly important to the security and economy of nations, in many cases backed by massive national programmes and establishments. The sector is integral to many aspects of life from telecommunications and navigation to broadcasting and monitoring of weather and natural disasters.
The industry is estimated to be worth around $300 globally and growing by around 8 percent annually.  — IANS