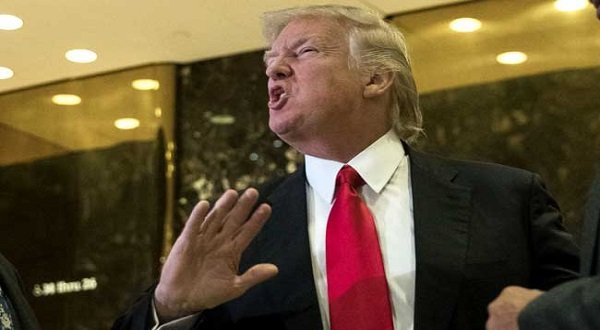 MAC DILL AIR BASE , United States (AFP)  President Donald Trump vowed Monday that America and its allies would defeat the "forces of death" and keep radical jihadists from gaining a foothold on US soil, but did not offer details about his strategy to defeat the Islamic State group (Daesh).
In his first visit to US Central Command — responsible for an area that includes the Middle East and Central Asia — Trump did not say whether he would scrap the anti-IS mission in Iraq and Syria undertaken by his predecessor Barack Obama.
"Today we deliver a message in one very unified voice to these forces of death and destruction — America and its allies will defeat you. We will defeat them," he told about 300 military personnel at MacDill Air Force Base in Tampa, Florida.
"We will defeat radical Islamic terrorism. And we will not allow to it take root in our country," Trump added. "Freedom, security, and justice will prevail."
He accused Islamic State fighters of leading a "campaign of genocide, committing atrocities across the world."
"Radical Islamic terrorists are determined to strike our homeland as they did on 9/11, as they did from Boston to Orlando to San Bernardino, and all across Europe," added the president.
He claimed that the "the very, very dishonest press doesn´t want to report" on certain attacks, without offering any corroborating evidence to back up his allegation.
"They have their reasons," he said, without explaining further.