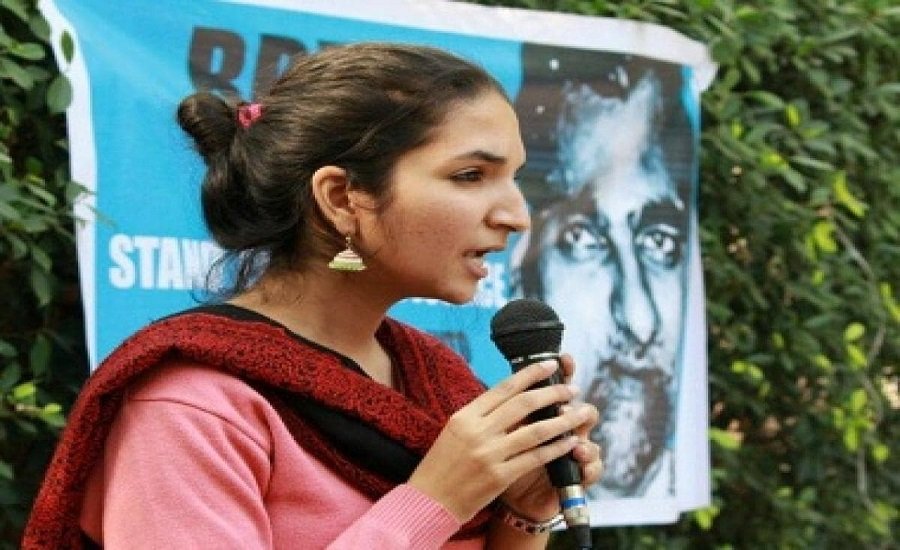 Clarion India
NEW DELHI – Delhi Police special branch, on Monday, seized mobile phone of a student activist Kawalpreet Kaur citing investigation into the recent riots in northeast Delhi.
Kaur, who heads the Delhi Unit of All-India Students' Association, said she was shocked and intimidated by the police's action. The police, she felt were "trying to intimidate me for my activism, for speaking in defence of the Constitution."
A statement issued by her association says that the seizure memo given to her cites a FIR with a slew of charges including the draconian Unlawful Activities Prevention Act (UAPA).
Kaur was active in relief and rehabilitation efforts by students and civil society groups post Delhi violence. Towards February-end, over 50 people were killed – Muslims being a majority of them – as the law and order took a backseat in parts of Delhi and armed rioters went on the rampage killing people and setting homes, shops, cars, mosques and shrines ablaze.
The police were accused of helping the right-wing Hindu mobs to unleash violence against Muslims. In several instances, the police actively joined the rioters.
Now, the same Delhi police has initiated a fresh wave of crackdown on innocent student activists by arresting them under UAPA, a law enacted to deal with terrorism, as part of what the police calls investigation into the violence in Delhi.
The police accuse the arrested students of being conspirators of Delhi violence.  They have been targeting members of Jamia Coordination Committee, a body of Jamia University students that came up at the time of the anti-CAA protest movement. They have arrested Safoora Zargar, Meeran Hyder, Umar Khalid and Shifa-Ur-Rehman.
Zargar, a pregnant Ph. D. scholar from Jamia, is in Tihar jail after being booked under UAPA.
Moreover, police have made a series of detentions of young people in northeast Delhi which has drawn criticism from civil society and human rights groups calling them "arbitrary" and "illegal".
Detailed statement of Kaur:
I am writing this to inform you all that on Monday, 27th of April, the Delhi Police Special Branch came to my home to investigate the violence that happened in Delhi in February. To my utter shock, the police seized my phone citing inquiry into the violence. It was really hard to believe that this could happen to me.
As a student activist and a responsible citizen of this country, I have always spoken against all injustices in my full capacity wherever I have been. As a student of Delhi University, I remained active in mobilizing students against the attacks on public funded institutions, movements on social justice and gender equality. Further, as a student of law, I spoke against the attacks on the fundamental values of our constitution through the discriminatory Citizenship Amendment Act (CAA) brought by the government. I, along with my organization All India Students' Association (AISA) participated in peaceful demonstrations against the CAA-NPR-NRC along with thousands of others. We participated in various events where we read out the Preamble of the Indian Constitution. After the North East Delhi violence, we raised voice for peace, democracy and justice. We were active in the relief work for the victims. It is deeply shocking and disturbing to know that the police is trying to intimidate me for my activism, for speaking in defence of the constitution. And last but not the least, practicing what my faith and my parents taught me, which says 'sarbat da bhala',i.e. Welfare to all.
Delhi Police action of seizing my phone is outrageous and is an attempt to instill fear among us all. Worse that all this is happening in a time when the entire world is in lockdown faced with a pandemic and it's difficult to hold mass protests and access legal help.
Dear fellow citizens of India, let us stand united against the intimidating tactics of Delhi Police amidst lockdown. Our struggle to uphold our constitution and democratic rights must go on despite the government's attempt to intimidate and silence voices of democracy, secularism and justice.