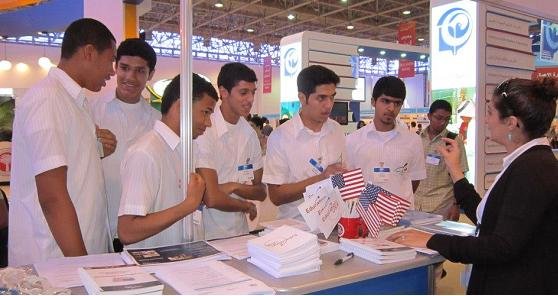 SHARJAH, Jan 14 — The International Education Show, to be held at Expo Centre Sharjah from January 29 to February 1, will showcase nearly 150 leading institutions from across the world. The high number confirms the trend of rising demand for higher education among nationals and expatriates.Besides, there will more than 60 exhibitors from India who will be taking part in the Great India Education Fair, which will be held for the second consecutive year as part of the International Education Show and feature international boarding schools, universities and colleges from across India.
"The International Education Show is now entering its momentous 10th edition, growing with each edition and become a catalyst to the country's ambitious higher education campaign to prepare its youth to achieve high in their life and contribute to the nation's growth," said Saif Mohammed Al Midfa, CEO of Expo Centre Sharjah.
The show is set to complement the latest move by the UAE to facilitate higher studies of its youth in leading universities overseas to help eliminate the high unemployment rate among nationals and prepare them for the demanding needs of the labor market.
With the UAE government approving 21 percent of its total budget allocation of Dhs46 billion for the education sector in 2014, high importance is being placed on the sector boosting demand for higher education in the country.
"Though we have good local and international institutions in the country and can lay claim to the status of an emerging educational hub, we have to admit that huge gaps exist between workforce supply and demand in a number of industries. Through high budgetary allocations and proactive strategies implemented by the Ministry of Higher Education and Scientific Research, the UAE government is aiming to plug these gaps," said Al Midfa.