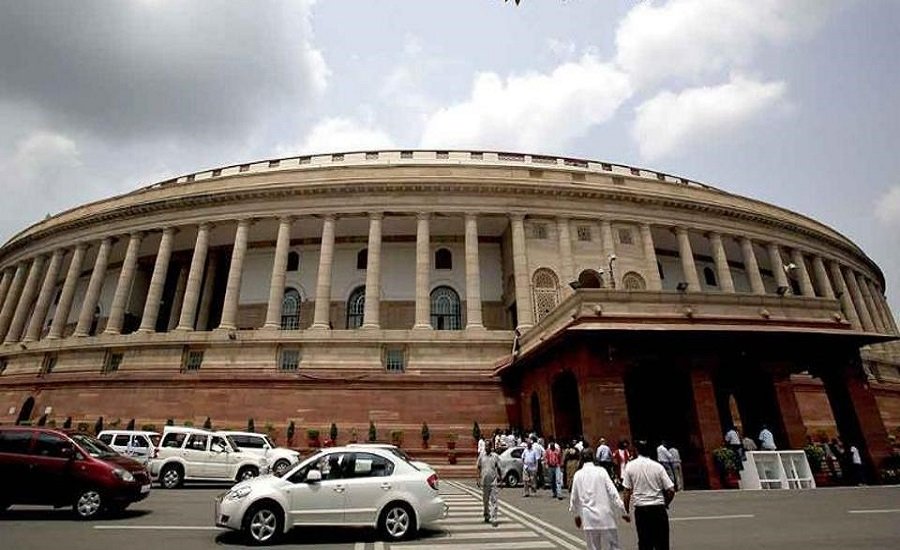 BJP leads the chart of MPs with criminal cases – around 100 of its 282 MPs elected in the 2014 Lok Sabha elections.
Caravan News
NEW DELHI – The Supreme Court on Wednesday directed the Chief Secretaries of all the states, including Registrars General (RGs) of the High Courts, to furnish details of the criminal cases pending against the MPs and MLAs.
It also asked whether the cases have been transferred to the Special Courts set up in pursuance to its December 2017 order to try them.
A bench of Justice Ranjan Gogoi, Justice Navin Sinha and Justice K.M. Joseph also sought information whether Special Courts set-up in pursuance of its order were functional.
It wanted to know whether in view of the volume of cases pending, there was need of additional special courts to try lawmakers facing criminal cases.
The court made it clear that if required it would monitor the compliance of its orders passed from time to time.
The court order binding the Chief Secretaries and RGs came as it was apparently not satisfied with the information furnished by the Union Ministry of Law and Justice in its affidavit filed on September 11.
The affidavit said that a total of 1,233 criminal cases were transferred to the Special Courts. Of these, 136 have been disposed of and remaining 1,097 were pending.
Appearing for petitioner Ashwini Upadhyaya, counsel Sajan Povvaya urged the court to see if Special Courts were actually working as he cited the example of Protection of Children from Sexual Offenses (POCSO) courts that have been set-up by the states but were not functional as there were no presiding judges.
1765 MPs And MLAs Have Criminal Cases
1765 MPs and MLAs or 36% of parliamentarians and state assembly members are facing criminal trial in 3045 cases. The total strength of lawmakers in parliament and assemblies is 4, 896.
The highest number of cases against lawmakers is in Uttar Pradesh followed by Tamil Nadu, Bihar, West Bengal, Andhra Pradesh and Kerala.
Every Third MP In The 16th Lok Sabha Has Criminal Charges
Every third MP in the 16th Lok Sabha has criminal charges while 82 per cent of the lawmakers have assets worth Rs one crore or more, as per Association for Democratic Reforms' (ADR) analysis conducted soon after the May 2014 Lok Sabha elections.
Civil society group ADR had analysed the self-sworn affidavits of 541 out of 543 winners in the 2014 Lok Sabha elections filed before the Election Commission.
They found that 34 per cent of the winning candidates are faced with criminal charges. It was 30 per cent in 2009 and 24 per cent in 2004.
"Out of the 541 winners analysed, 186 (34 per cent) have declared criminal cases against themselves," ADR said in its detailed analysis
BJP Leads The Chart of Tainted MPs
BJP is leading the chart with as many as 98 winning candidates (35 per cent) out of total 282, are facing criminal charges.
While, 8 out of total 44 candidates of Congress are facing criminal charges.
In AIADMK 6 out of 37 winners have been booked by police in some cases or other.
The percentage of candidates facing criminal charges is highest in Shiv Sena as its 15 candidates out of the total 18 are booked in some cases or other.
Trinamool Congress' 7 out of 34 winners are facing criminal charges.
ADR in its analysis in May 2014 had also found that on an average four out of five candidates in the 2014 Lok Sabha polls have declared assets worth over Rs 1 crore.
— With Inputs From IANS