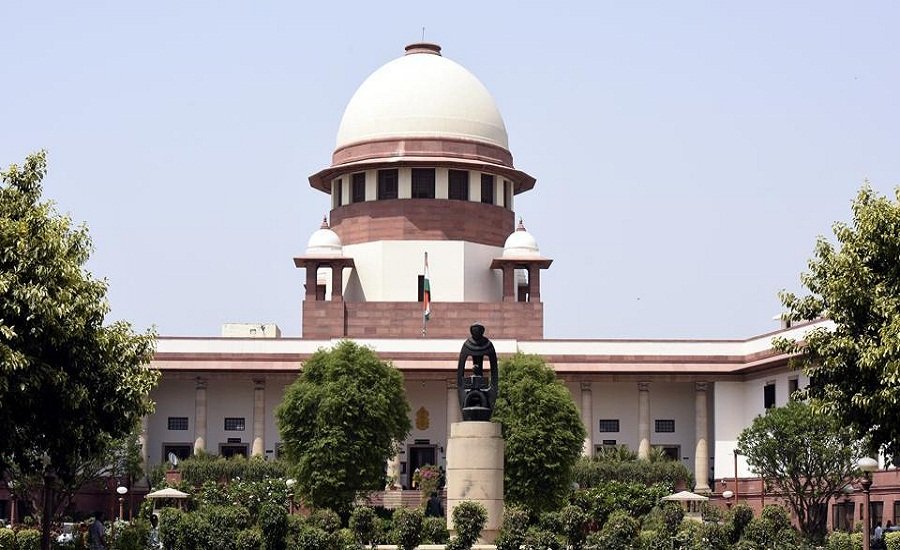 On the question whether the state has power to prescribe the uniform, Justice Gupta said, "If there is no such power to prescribe uniform, can girls come in middies, minis, skirts, whatever they want?"
Team Clarion
NEW DELHI – The oral observations made by the Supreme Court judge Justice Hemant Gupta during the hearing of the petitions challenging Karnataka High court's order with regard to Hijab has come under criticism.
On Monday, a bench comprising Justices Gupta and Sudhanshu Dhulia was hearing a batch of petitions which challenged Karnataka High Court's order which bars Hijab wearing girl from entering educational institutions.
During the hearing, Justice Gupta posed a flurry of questions to the counsels representing the petitioners.
"Our Preamble says ours is a secular country. In a secular country can you say that religious clothing has to be worn in a government-run institution? This can be an argument," said Justice Gupta.
"Golf courses are leased out by governments, the point is, in some public spaces you have a dress code. In some restaurants, you have a formal dress code, in some you have a casual dress code," he further observed.
In response, advocate Sanjay Hegde, who is representing a petitioner, said, "Everything comes down to context. Today, the context is access to education in a government college. A government is funded by everyone".
"No, sorry, only 4% pay income tax," said Justice Gupta.
"Direct tax, yes. But everyone pays indirect tax. I don't want to join the issue here," he said.
On the question whether the state has power to prescribe the uniform, Justice Gupta said, "If there is no such power to prescribe uniform, can girls come in middies, minis, skirts, whatever they want?".
Clarion India approached a few women activists and lawyers for their response on these observations. However, they declined to comment saying it is not an appropriate time to comment on the issue as the matter is sub-judiced. They will comment on the issue once the final judgment is passed.
 "We have seen the oral observations. Some of them are problematic. But let the hearing complete. Then, we will be able to comment," said a prominent woman activist.
A lawyer told Clarion India that since the matter is sub-judiced, he will not be able to comment on the case now.
However, social media has witnessed criticism of these oral observations. Legal expert and author Gautam Bhatia has termed the hearing "disappointing".
"Following the Hijab hearings at the SC today was pretty disappointing. I accept that it's a close case on the law, but the Court needs to go beyond "what about jeans?" level of arguments when considering these issues, and treat them with the seriousness that they merit," said Bhatia.
Justice Gupta's remark that only 4% people pay tax has drawn more criticism.
"Hope the honorable judge knows that corporate income taxes are much more than individual income taxes!! And Yes, as Adv Hedge reminded him everyone pays indirect taxes," said Sanjay Jha
A journalist, Megha Kaveri, wanted to know whether the people who earn bare minimum do not have the right to demand right.