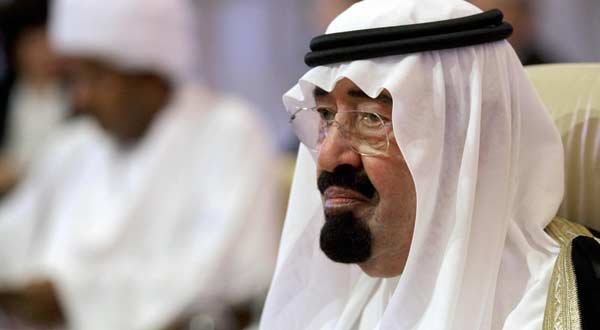 RIYADH – Custodian of the Two Holy Mosques King Abdullah died on Friday following a short illness. Crown Prince Salman has been named the new king with Prince Muqrin crown prince, according to a Royal Court statement.
King Abdullah was hospitalized in December suffering from pneumonia and had been breathing with the aid of a respirator.
King Salman said King Abdullah died at 1 a.m. on Friday. "With deep sorrow we announce the death of King Abdullah," said the new king in the statement issued by the Royal Court, adding that the funeral prayers would take place after Asr prayer at Imam Turki bin Abdullah Mosque in Riyadh on Friday.
King Salman and Crown Prince Muqrin will receive the oath of allegiance from the people of Saudi Arabia at his palace in Riyadh after Isha prayer.
The smooth succession indicates stability in Saudi Arabia, according to observers.
Since the death in 1952 of King Abdul Aziz, the founder of Saudi Arabia, the throne has systematically passed down to his sons.
King Salman, credited with transforming Riyadh during his half-century as governor, has a reputation for austerity, hard work and discipline.
Born on Dec. 31, 1935, King Salman is the 25th son of King Abdul Aziz. He was appointed governor of Riyadh province at the age of 20. He was appointed minister of defense in 2011. — ArabNews