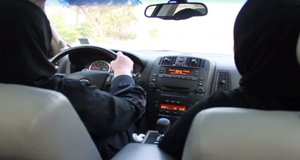 RIYADH, Oct 24,  The Saudi interior ministry Wednesday warned women against driving in response to a campaign against the driving ban on females, Saudi Press Agency reported.
The spokesperson of the interior ministry said in a statement that the campaign to challenge the driving ban on women through social media is illegal, in addition to calls for banned rallies and gathering, Xinhua reported.
He said the ministry will enforce the law and legal procedures which will be firmly and strongly taken against violators.
The campaign calls upon women to challenge the ban on driving cars Saturday. In the last few years, Saudi Arabia has arrested several women for breaking the ban. IANS