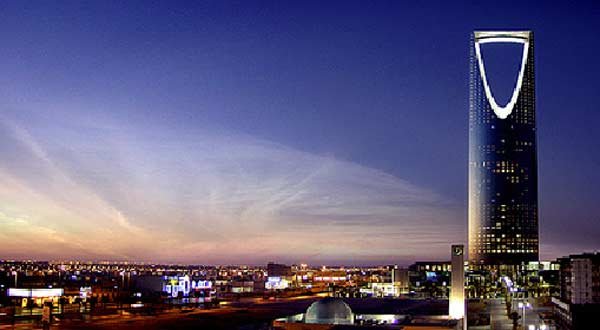 RIYADH, Jan 7 – The Saudi Arabian government is mulling over proposals to expand the Nitaqat system, a labour policy to create jobs for its nationals, in its bid to reduce the number of foreign workers and create more jobs with higher salaries for its citizens in the country.
Under the proposed law, expatriates in the country would be able to stay a maximum of eight years and would be discouraged from bringing their families, the Arab News reported Monday.
Expatriate workers living in the country with their wives and two children will be considered as two foreign workers under the proposed system.
The couple will accumulate 1.5 points and will incur a quarter of a point per child.
An expatriate receiving a salary of 6,000 Saudi riyals (about $1600) and more per month will be equivalent to 1.5 points in the new system.
However, expatriate professionals whose degrees have been attested by Saudi authorities, will be exempted from the salary rule.
Many Saudi nationals and expatriates have opposed the proposals, saying these would discourage foreign professionals from working in the country and affect businesses.
"The ministry has floated these proposals for discussion on its website. The move to discourage foreigners to bring their families is not a good idea," Ibrahim Badawood, managing director of an NGO, Abdul Latif Jameel Community Initiatives, said.
Badawood said the ministry's plan to consider payment of an 8,000-Saudi riyal monthly salary to a Saudi worker as equal to employing two Saudis could reduce the productivity of professionals.
"Paying a high salary to a well-trained and hard-working Saudi will be a wise decision to keep him in the company and win his loyalty," he was quoted as saying.
Rafeek Younus, vice-president and managing director of Saihati Group, a Saudi engineering group, said the ministry should avoid taking decisions that would send a wrong message to businesses and investors.
He said the new proposed rules would discourage Saudis from opening small and medium-sized enterprises.
According to the draft law, a Saudi worker who earns a salary of 4,000 Saudi riyals per month will account for a full national employee, while those who receive 2,000 Saudi riyals a month will be treated as half a national employee in the Nitaqat system.
The ministry said an expatriate who has completed four years in the lunar calendar will count for 1.5 points in the Nitaqat system.
Those who have completed five years will earn two points, while those working for six years will earn 2.5 points, and those who have completed seven years will earn three points at the start of eighth year since receiving their work permits.
According to the the new proposed law, three points are the maximum a foreign worker can earn.
The new law will not apply to nationals who cannot be deported from the country, like refugee Palestinians, the report said.
The new law was proposed after a study found that unskilled workers stay for more years in the country than skilled ones. — IANS