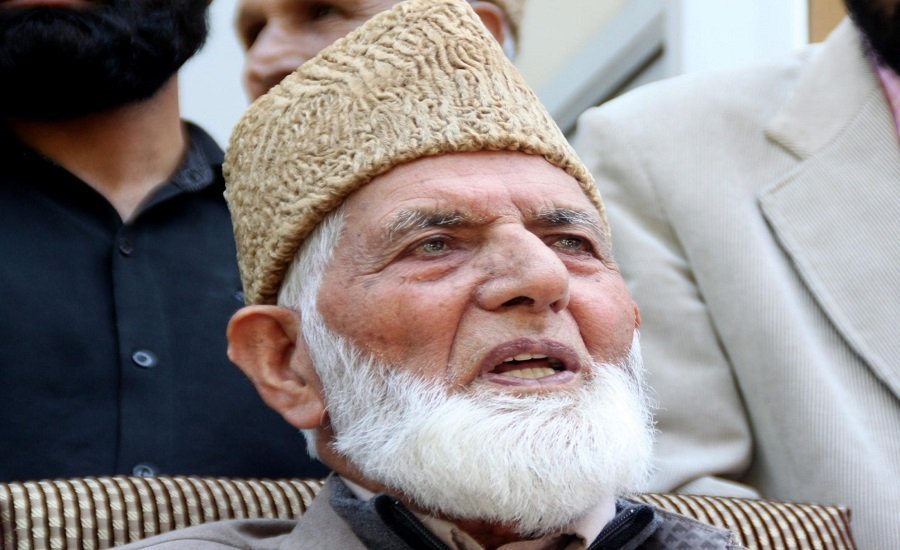 Family alleges mistreatment as the separatist leader was buried quietly after police disallowed public gatherings
Team Clarion 
NEW DELHI – Jammu and Kashmir Police have put out a series of videos showing moments leading to the burial of separatist leader Syed Ali Geelani to counter his family's allegation of heckling and forcefully snatching away his body and denying them a chance to perform last rites as per their wishes.
Geelani, aged 92, passed away last week on September 1 at his home in Hyderpora. He was given a quiet burial as police disallowed public gatherings and put restrictions across Kashmir.
Since rumours has circulated that Geelani was buried without ritualistic ablution and shroud after being forcibly snatched, the police put out a video showing a group of locals surrounding his boy and giving it ablution.
Another video shows the body is being covered in a white shroud.
The police denied the family's claim of use of force and said that they (the family) had initially agreed to night burial but later changed their mind.
"However, three hours later, probably under the pressure from Pakistan and miscreants, they behaved differently and started resorting to anti-national activities, including wrapping the body in a Pakistani flag, making loud sloganeering in favour of Pakistan, and instigating neighbours to come out," the Kashmir Zone Police said in a statement on Twitter on Monday.
The police have also filed a case under the Unlawful Activities Prevention Act (UAPA), a terror law, against the family for wrapping his body in the Pakistan flag.
"After persuasion, the relatives brought the body to the graveyard and performed last rites with due respect members of Intizamia Committee and local Imam. The refusal of both his sons to come to graveyard indicated their loyalty to the Pakistani agenda rather than their love and respect for their departed father," the police added.
The family has also alleged that police barged inside the house and misbehaved with the women members.
Former Chief Minister Mehbooba Mufti slammed police over the allegation of mistreatment of Geelani's family.
"From the videos I saw, and statements made by Geelani's family, it's unfortunate the body was maltreated and desecrated," she said.
"It's sad that a dead man was not treated with dignity. We cannot do revenge politics on a dead man's body," Even the last wish of a convict about to be hanged is respected, the PDP chief added.
"It's painful and appalling. It is so tragically inhuman when a family is denied the basic right of burial of their loved one and one can only imagine what the family must have gone through," said the Chairman of the Hurriyat Conference Mirwaiz Omar Farooq.
The police were also criticized for filming and releasing the video of the last rites.
After the death of Geelani, authorities enforced restrictions including the internet shutdown as a law and order measure.