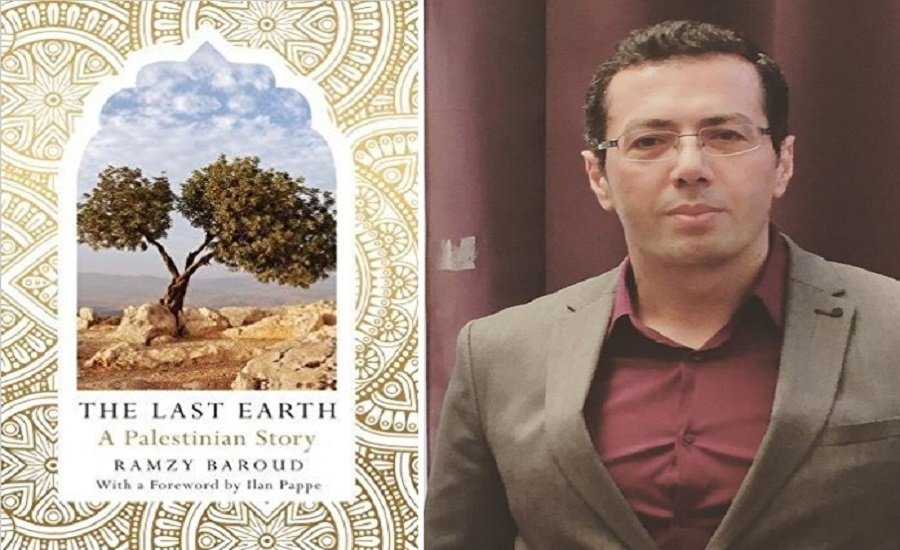 "This moving and perceptive book is a journey to the heart of the evils of occupation and colonization suffered by the Palestinians on the ground. It allows the people themselves to narrate authentically and with all the complexities their aspirations, suffering and struggles.  Ramzy Baroud knows how to listen, contextualize and convey an inhumanity that has gone for too long and it is hoped that books like this would contribute to its end." — Professor Ilan Pappe
Team Clarion
SEATTLE/LONDON — THE LAST EARTH is a non-fictional narrative of modern Palestinian history. It is a unique rendition of people's history – an account of how major historic events in Palestine and the greater Middle East impacted ordinary people, as well as how that mass of people, in their tenacity, and even in their dispossession, represent a force that determines history.
Mixing the academic discipline of 'History from Below' and a refined literary style, this collection of narrative-based accounts challenges the perception that Palestinians, mostly refugees, are irrelevant in shaping their own history and the attempt by Zionist historians and institutions to replace the Palestinian historical narrative with a Zionist one.
"I wrote several books on Palestine, most of them dedicated to finding an alternative approach to communicating the Palestinian story," Ramzy Baroud, said.  "This book is a culmination of previous efforts and, was inspired by my Ph.D. research on People's History with Professor Ilan Pappe at the University of Exeter," he added.
"In all of these efforts, I was compelled by the pressing need to relocate the centrality of the Palestinian narrative from an Israeli perspective to a Palestinian one, especially one that overlooks the typical elitist narrative and focuses instead on retelling the story from the viewpoint of ordinary, poor, underclass and working-class Palestinians."
As such, it challenges both academic and popular takes on the tragic and criminal events that comprise Palestinian history. In a work at once beautiful and harrowing, Baroud has masterfully weaved the dimensions of intergenerational time, as it stretches from before the Nakba (the Palestinian catastrophe that marked the brutal birth of the Israeli State) to the destruction of the Palestinian Yarmouk refugee camp in Syria, to the flight from destroyed Yarmouk to Europe.
Its nine chapters contain complex characters whose stories overlap, creating echo after resounding echo of their profound collective experience. Each chapter, read individually, is like an icon for the experience of an entire generation. When read as a whole, the book tells the story of a people whose history cannot be reduced to a timeline of conflict, but rather is embroidered and torn with complex human emotions, hopes, dreams, struggles and priorities that seem to pay no heed to politics, the military balance or ideological rivalries.
_____________________________________________________
Dr. Ramzy Baroud has been writing about the Middle East for over 20 years. He is an internationally-syndicated columnist, a media consultant, an author of several books and the founder of PalestineChronicle.com.