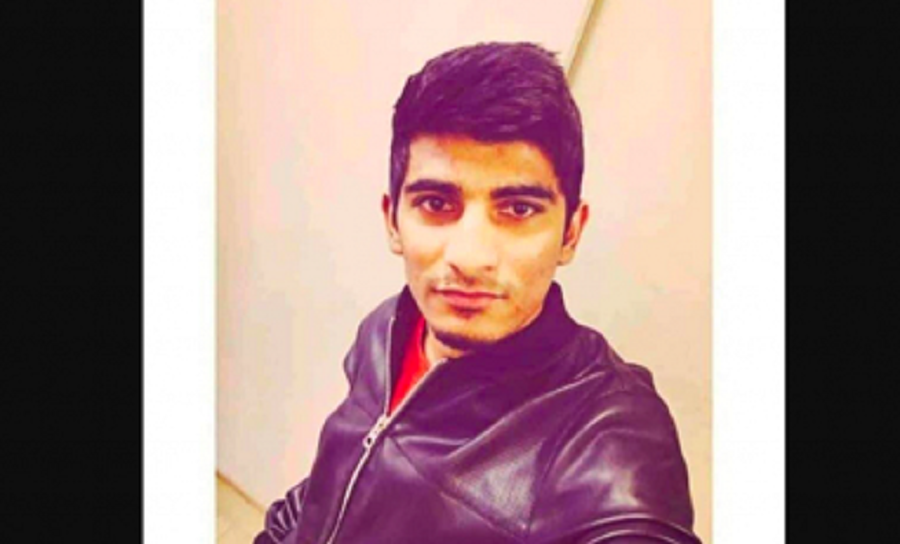 Aftaab and his family were receiving threatening calls allegedly from Ram Sena men for the past two months, asking the deceased to leave the girl or else they would kill him.
Ahmed Kasim | Clarion India
NEW DELHI — The body of a 24-year-old Muslim boy was found in dismembered state from a railway track at  Khanapur Railway Station in Belagavi district, the southern sate of Karnataka on September 28. He is believed to be murdered by men associated with Hindutva outfit Ram Sena over his love affair with a Hindu girl, as alleged by the family of the deceased.
Arbaaz Aftaab, 24, was in a relationship with a Hindu girl, which did not go well with the  Ram Sena people, said Sameer Parishwadi, cousin of the victim while talking to Clarion India. "He was getting threatening calls for the past two months that he should leave that girl," he said.
On September 26, Ram Sena people called Aftab and his mother to Khanapur and threatened them to leave the girl or else they would kill him, informed Sameer.
Two days later, Aftab again received a call from the same people on September 28 inviting him to Khanapur.
Warning #GraphicVisuals: Arbaaz, a #Muslim boy brutally murdered in #Karnataka #belagavi's Khanapur taluk over alleged love affair with a #Hindu girl. Body found beheaded on the railway track. Railway police is investigating the matter. pic.twitter.com/7LDuNsMs7p

— Imran Khan (@KeypadGuerilla) October 2, 2021
Though Aftab's mother, who is a teacher and had gone to Goa for some work, had advised him against going to Khanapur but Aftab, neglecting mother's advice, went there which proved fatal for him.
"Aftab wanted to settle the matter once for all," Aftab's cousin Sameer said, explaining why Aftab went to Khanapur again.
At around 8 PM same day, Sameer said they got a call from police informing them that a body had been found on a railway track. "The police told us it was a case of suicide," he said.
"But when we saw the body there was rope tied around his wrists. It was clear that the miscreants had killed him first then placed his body on a railway track to pass it as suicide or accident," Sameer told to Clarion India.
The incident has sparked outrage among the locals and Tipu Sultan Sangharsh Samiti, a group of Muslim activists in the region, has given a memorandum to the Deputy Commissioner regarding the matter.
The Samiti's District President Arif Katgari termed it a case of hate crime as he said that Muslims are sometimes lynched in the name of cow, sometimes in the name of 'love jihad.' He said that all the evidence is there against the murderers of Aftab and he demanded strict punishment should be given to the culprits.
State Secretary of Tipu Sultan Sangharsh Samiti Fazal Khan Pathan said that Arbaaz was killed on the railway track in the name of 'love jihad' and alleged that the police have shown laxity in the matter. He also demanded to put a ban on Hindu Ram Sena and exemplary punishment to the murderers.
Police have initiated investigations into the matter following a complaint by the family of Aftaab. The complaint names three people as accused, Maharaj, Birje and father of the girl.
An officer of Railway Police investigating the case told Clarion India without giving his name that they were investigating the matter but "have not reached any result yet". He added that no arrests have been made so far in the case.
"We are looking into  CCTV footage, WhatsApp chats and other evidence and  assure you that we will complete this investigation in a day or two."
Aftab was into the business of selling second hand cars. His father passed away some years ago and his sister lives in London, United Kingdom.