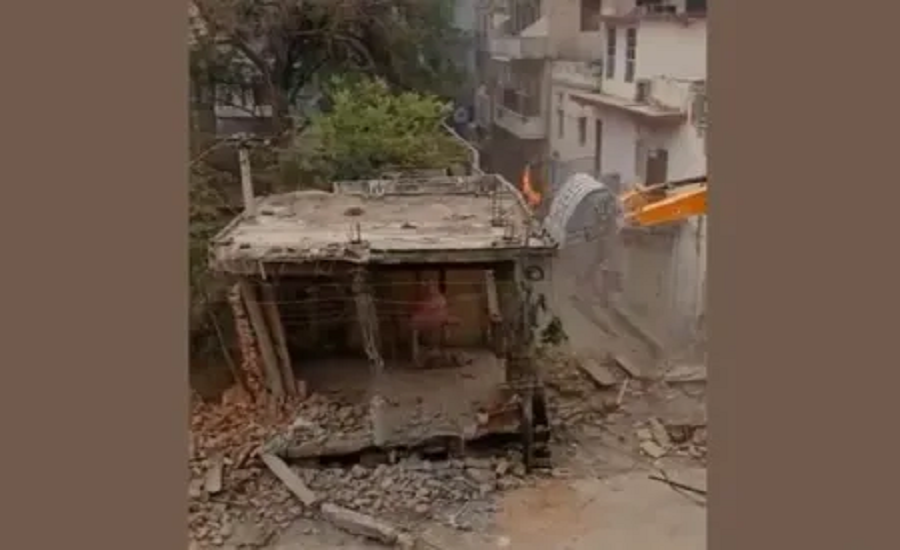 The Congress blamed the BJP for the demolitions citing its promise of a road at the spot where the demolitions took place. But the BJP called the demolitions as a Congress' revenge against the demolition of Muslim properties in BJP-ruled states.
Team Clarion
NEW DELHI – Demolition of a 300-year-old Shiva temple, along with 86 shops and homes in Rajasthan's Alwar district, on Sunday triggered a blame game between the Congress and the BJP.
This is the first occasion when a Congress-ruled state came under cloud over mindless demolitions. Till now, only the BJP faced allegations of bulldozer politics. States like Uttar Pradesh, Madhya Pradesh, Gujarat and Delhi are witness to a huge political controversy arising from the bulldozer politics under BJP rule.
The ruling Congress in Rajasthan squarely blamed the BJP for the demolitions citing the party's promise of a road called the "Gaurav Path" when Vasundhara Raje was the Chief Minister. The Gaurav Path project is to be carried out at the spot where the demolitions took place.
The BJP, on the other hand, called the demolitions a tit-for-tat move from the Congress. They alleged that the Congress initiated the demolition drive to avenge the demolition of Muslim properties including religious shrines in Delhi and other states. Though the allegation can't stand a logical scrutiny, the party relies on propaganda to turn fiction into ultimate truth.
The Congress alleges that a resolution to construct the road after removing encroachments was taken by the municipal council of Rajgarh town, which is controlled by the BJP, in September last year. The BJP has 34 members in the 35-member Rajgarh municipal council.
Hence, the Congress government in Rajasthan says the demolition is the decision of Rajgarh town's municipal council ruled entirely by the BJP. The municipal council is an autonomous body vested with all powers over town planning.
Rajasthan Urban Development and Housing Department Minister Shanti Dhariwal was quoted by mainstream media as saying "This was their (municipal council's) decision. The state government had nothing to do with it. They never asked the government for any direction and they never got any direction from us."
Notices were reportedly issued to the affected residents in April by the municipal council. Two temples were part of the anti-encroachment drive, including the Shiva temple. The priests of the temple were asked to remove the idols before the demolition, according to officials.
The civic body reportedly asked for police forces and other help from the administration.
On Sunday, when the demolitions took place, the local Congress MLA Johari Lal Meena reportedly opposed it.