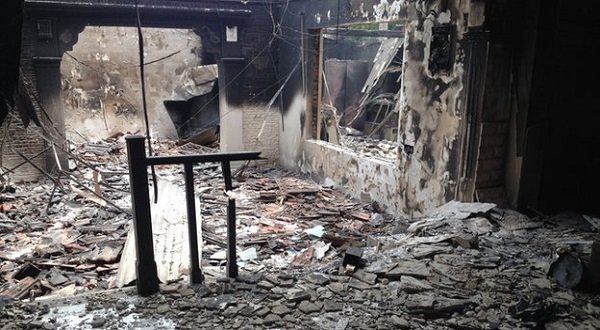 COLOMBO — Sri Lankan President Mahinda Rajapaksa has instructed the police to take action against any individual or organisation attempting to spread hatred among religions or races.
In a message, the president warned that peace and reconciliation in Sri Lanka following the end of the war was at risk as a result of recent violence in the country, Xinhua reported.
Urging Sri Lankans to understand the situation and work towards co-existence among all communities, Rajapaksa said: "No one can take the law into their own hands. I have instructed the police to take firm action against anyone violating the law."
Muslims and Buddhists clashed in the south last weekend resulting in deaths and injuries as well as the displacement of many. The violence erupted hours after a rally staged by a group of monks.
A Buddhist group known as the Bodu Bala Sena has been accused of inciting hatred among Sinhalese and Buddhists.
On Saturday, a popular Muslim-owned clothes store was destroyed in a fire and people alleged it was attacked. The police did not rule out arson.–IANS