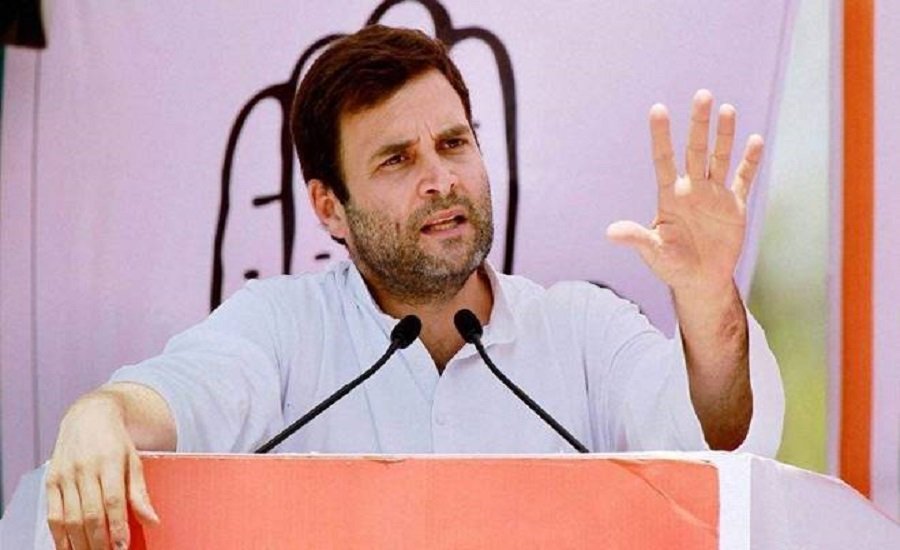 BADRI RAINA | Caravan Daily
IT HAS been clear in recent days that the RSS is seeking to enhance its political footprint. To this purpose it has been staging meetings and conferences to which people from outside the sphere of the Sangh have been invited, including some who have never seen eye to eye with its ideological agenda. Although it is effectively running the present-day state via its political wing, the Bharatiya Janata Party, its ambition now seems to find greater legitimation and more direct occupancy in power structures wherever opportunities arise.
In that context there has been much tantalising speculation in the media whether the RSS will invite Rahul Gandhi to its next proposed conference, and whether Rahul Gandhi wil think it fit to go. What is currently often being referred to the "North Korean" Indian media channels have been airing this speculation in terms of "will he dare to, or will he not" sort of floater.
What we have seen of Rahul Gandhi so far, the last thing he lacks is daring. So the question is: should he take the bull by the horns — as some noted political commentators like Shri Sudheendra Kulkarni in The Indian Express has suggested — or should he give weight to considerations that are more far-reaching than the merely heroic? For one thing, he may well ponder whether anything of substance was achieved by Shri Pranab Mukerjee when he spoke at an RSS meet recently. If it was Shri Mukerjee's case that a penetrating and fair-minded critique of the key RSS positions on nationhood, citizenship, cultural diversity, to name just a few things, would suffer desirable transformation at the end of his speech, this cannot be said to have happened.
So, Rahul Gandhi must ask himself: should he as the head of the country's oldest and largest political formation, one that steered our anti-colonial struggle for independence on principles of secular unity and a celebration of diversity, and one that was the vanguard of the subsequent historic labour to forge a Republican Constitution that guarantees non-discriminatory equality to all citizens, regardless of caste, creed, language, ethnicity, gender, lend formal recognition to a conglomerate that has been an adversary to most constitutional principles, and that, in fact, gave assent to the Constitution two full years after independence as quid pro quo to the lifting of the ban on it? Let us recall that Shri Golwalkar had suggested that the Manusmriti be adopted as the Constitution for independent India, along with the saffron flag as the national marker.
Yet, if the RSS conference does transpire and the invite to Rahul Gandhi does come, there may be another way to answer to the call to constructive critical purpose.
Shri Gandhi may consider sending a missive to the organisation seeking clarification from it on the following points as aids to his decision to go or not:
— Does the RSS regard Nathu Ram Godse as an assassin and terrorist or as a patriot? Would it be willing to say "Godse murdabad" just as it insists some others must say "Vande Mataram"?
— Does the RSS still subscribe to the Savarkarite enunciation of the right to Indian citizenship which holds that those inhabitants of this land whose principle places of worship lie outside the shores of the country cannot have such right?
— Does the RSS believe, after Golwalkar, that Muslims are India's "Enemy Number One" and must not expect even citizenship rights unless they persuade themselves to be subordinate to Hindus, worship Hindu gods and deities, honour all Hindu rites and rituals, live on the sufferance of the Majority?
— Does the RSS believe that "in pre-Christian times, all people everywhere in the entire world were Hindus" (September, 1983 issue of the journal of the VHP)?
— Is the RSS now willing to accord membership to women in its ranks, and suitably change its constitution to this effect?
— Is the RSS contemplating installing Dalit priests in mainline Hindu temples?
Just to list a few posers.
In the event the RSS remains silent on these forthright questions, or demures, or says no, it would then be rather odd to be participating in a conclave where such founding posers remained in jeopardy. And, if anything, the exercise would help many in the country to clear their own minds on issues fatally vital to the continuance of a Constitutional Republican state.