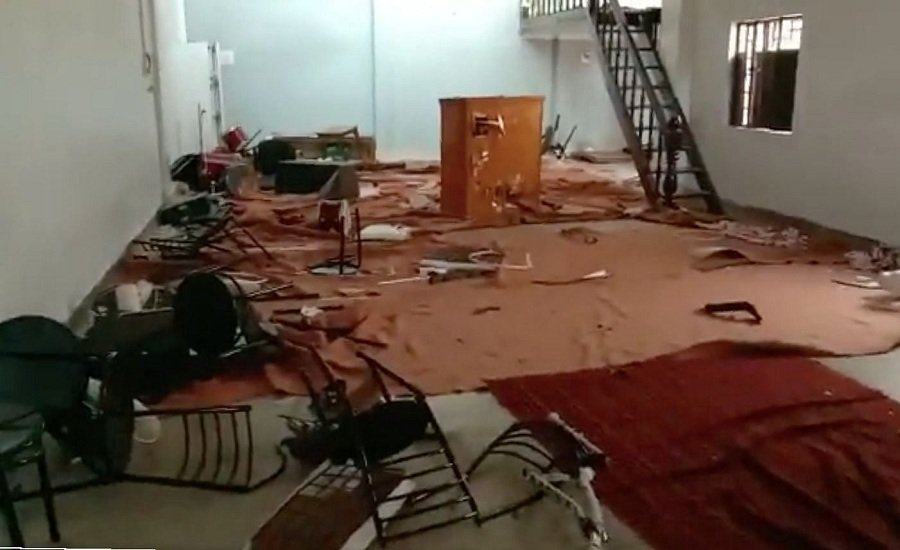 An anonymous police official is quoted as saying that local residents had raised concerns of 'conversions'
Team Clarion 
NEW DELHI — A godown-turned-church in Delhi's Dwarka was vandalised, according to a report in the Quint citing a Tweet by a journalist.
The report quoted a senior police official as saying that on November 28 morning police got to know that a quarrel had broken out at the church in Matiala Road. "On inquiry, it was found that a group of residents and local miscreants vandalised the board that read 'church,'" the police officer said.
The report further cited an anonymous police official as saying that the local residents had raised objection to the godown being turned into a church and raised concerns of "conversions".
The police at Bindapur police station have filed a case against vandals for causing public nuisance. An FIR has also been registered against those who gathered at the church for violating DDMA (Covid restrictions) guidelines.
According to social media posts, it was the first prayer at the church on Sunday.