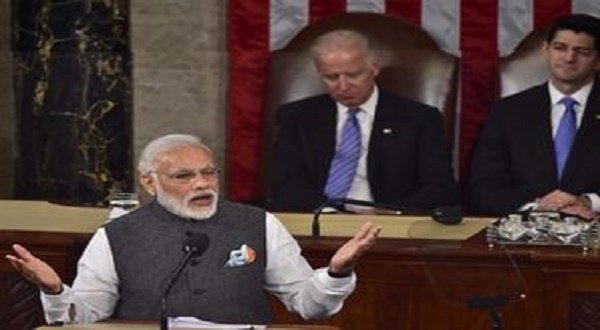 ISLAMABAD — Pakistan has cautioned the United States against upsetting South Asian strategic stability while expanding its cooperation with India, reported Dawn newspaper.
"Increasing defense cooperation between India and the US will disturb the regional balance, both conventional and strategic," Adviser to the Pakistan Prime Minister on Foreign Affairs Sartaj Aziz said at a media briefing at the Foreign Office, where he presented the foreign policy achievements of the Pakistan Muslim League-Nawaz government during the past three years and mentioned its priorities in the remaining part of its tenure.
Aziz's comments come amidst another downturn in the bilateral relationship with the US, which he noted was "historically marked by highs and lows". While the current bad path in the ties is primarily because of American concerns about inadequate action against terrorist groups like the Afghan Taliban, Haqqani network and Lashkar-e-Taiba, and the scope and pace of development of Pakistan's nuclear and missile program, Islamabad has at the same time viewed growing ties of the US with India, particularly the defence cooperation aspect, with concern.
President Mamnoon Hussain had in his annual address to parliament last week characterized these mutual apprehensions as "misgivings". Meanwhile, civilian and military leaders had at a meeting at GHQ a few days ago said that trust with the US had been affected.
The Obama administration's two key officials — Dr Peter Lavoy, director for Afghanistan and Pakistan at the US National Security Council and Ambassador Richard Olson, special representative for Afghanistan and Pakistan — are reaching Islamabad to listen to Pakistani grievances and extend assurances of continued engagement.
The adviser at the briefing recalled that he had categorically told his American interlocutors at the time of revival of strategic dialogue in 2013 that Pakistan expected the US to take into consideration its [Pakistan's] security interests while developing ties with India, otherwise taking the Strategic Dialogue forward would become difficult.
He said that although the US cannot be restricted from developing relations with India, Pakistan would maintain strategic deterrence to offset any negative consequences of Indo-US cooperation.
"It is true that we ourselves are responsible for the security of Pakistan, but we do not want other countries, especially our friend [the US], to upset the strategic balance in the region and make our task more difficult," he underscored.