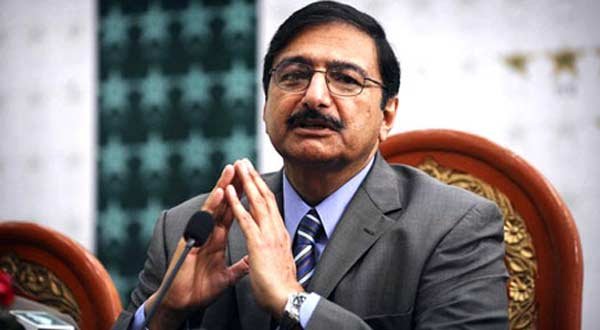 ISLAMABAD, Feb 10 — Pakistan Prime Minister Nawaz Sharif, who is also patron-in-chief of Pakistan Cricket Board (PCB), has dissolved the cricket body's governing board and also sacked chairman Zaka Ashraf, Geo News reported.
The Ministry of Inter-Provincial Coordination has issued a notification in this regard on Monday.
Sources said PM Nawaz has given approval of an amendment of one clause of PCB constitution. After the approval of this clause, the cricket board's governing body stood dissolved and the chairman of the board sacked.
To run the affairs of the PCB, a 11-member adhoc committee has been formed. This committee will also elect chairman of the board.
Shehriyar Khan, Najam Sethi, Zahir Abbas, Navid Akram, Shakil Shaikh, Iqbal Qasim, Yousuf Khokhar, Amir Tariq Zaman are included in the adhoc committee.
Chaudhry Zaka Ashraf was reinstated as the Pakistan Cricket Board (PCB) chairman by the Islamabad High Court (IHC) a few days back.
Zaka Ashraf had filed an intra court appeal against his dismissal from the post of chairman PCB.