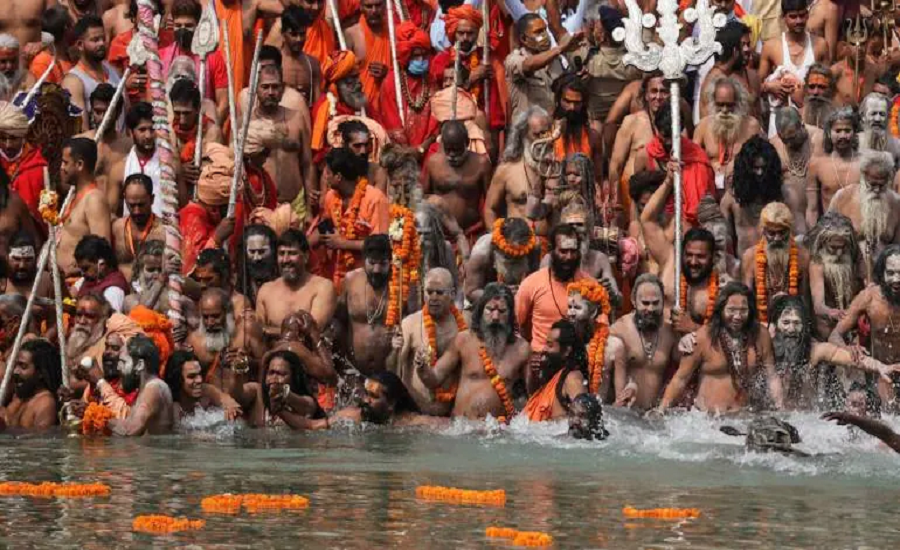 One rapid test kit meant for single use was shown to have collected 700 samples
Team Clarion 
NEW DELHI — An investigation by the Uttarakhand government into the handling of Covid-19 at Kumbh Mela, which experts declared as a Super-spreader event, has found that out of four lakh at least one lakh coronavirus tests were forged by a private agency.
According to the Times of India, the 1,600 page report by the health department of the state government shows that in one instance one phone number was used to register 50 people while one rapid test kit meant for single use was shown to have collected 700 samples.
"Addresses and names were fictional. Almost 530 samples were taken from 'House Number 5' in Haridwar. Is it possible for a house to have over 500 residents? Bizarre addresses have been given — House number 56 Aligarh, House number 76 Mumbai," an official who is part of the investigation was quoted by the TOI as saying.
The official said that the phone numbers of the devotees were fake too.
The labs to which the agency was supposed to submit their samples are also under scanner, said the Kumbh Mela health officer Dr Arjun Singh Sengar.
The report has been forwarded to Haridwar district magistrate and government claims that action will follow after he submits his report as he has been given two weeks.
Further, 200 sample collectors turned out to be students and data entry operators in Rajasthan who did not even travel to Haridwar.
A sample collector is said to have told investigators that he did not go to Kumbh but got the data from his instructor who told him to upload as a part of his training.
The High Court had asked the government to collect 50,000 samples each day at Kumbh Mela which ran between April 1 and April 30. Nine Agencies were hired to collect and test 4 lakh samples at 22 labs.
Of the one lakh alleged forged tests, 177 returned positive for Covid-19 which was way lower than the average 10% positivity rate in the district in April.
The lid on the scam was blown away after a man from Punjab who had not visited Kumbh received an SMS from Uttarakhand health department of Covid-19 report showing him negative. He complained before ICMR which alerted the health department. The agency was paid Rs. 350 per antigen test and higher for RTPCR. The scam seemingly runs into crores.
The Modi government was under fire for allowing and encouraging hundreds of thousands of devotees to gather at Kumbh to take a holy dip in river Ganges amidst the health emergency of second wave of Covid-19 pandemic that killed tens of thousands as the health care system of the country collapsed.