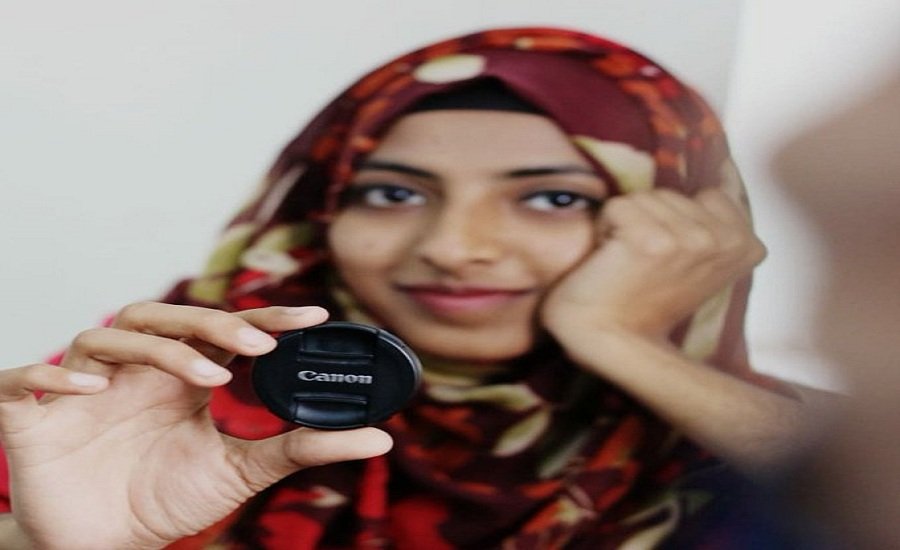 'I wonder what my hijab has to do with the quality of my work. I'm just covering my head. I'm not covering my brain. We have been discriminated against because we belong to a certain community.'
Waquar Hasan | Clarion India
NEW DELHI — A journalism student of the Aligarh Muslim University (AMU) has been denied a job of an anchor at a Hindi news portal based in Delhi even after being selected for the same just because she refused to work without her hijab.
In a series of Tweets, Ghazala Ahmad, former member of AMU's student union, said that a few days ago, after being selected for the job when she, in a telephonic interview, said that she wears a hijab and will continue to do the same, the recruiter stopped the conversation.
"Despite telling him that I have worked for @NewIndianXpress and @ndtvand @TCNLive  (none of them asked me to remove my hijab), he was adamant on his demand that either I have to remove my hijab or I won't get a job. He also said this is 'Hindustan'," Ghazala tweeted.
"No media outlets (broadcast) have employed anyone wearing hijab. I assured him that I will do my work with the best of knowledge and you won't find any flaw in my work. But he was hesitant to accept anyone who observed hijab to work with his channel".
Okay, So I have a similar story. I was rejected for a job just because I observe hijab. Thread. https://t.co/DxW8dnZKYN

— Ghazala Ahmad غزالہ احمد (@GhazalaAhmad5) September 2, 2020
Talking to Clarion India, Ghazala said that the recruiter did not give her any exact reason to insist on removing the hijab, adding that he was just saying that they cannot employ anyone who wears a hijab. "Because, he said "there is a culture as we don't see any anchors wearing hijab," she explained.
"I hope you understand, I can't allow myself to do this otherwise they will shut my news outlet," the recruiter was quoted by Ghazala telling her for denying her job. It is surprising for her that the recruiter was a Muslim himself.
She told this correspondent that as she was a final-year student of journalism, she was looking for a job. Earlier, she has done internships with some well-known media groups. But this is the first time she was facing such a rebuff.
"I wonder what my hijab has to do with the quality of my work. I'm just covering my head. I'm not covering my brain. We have been discriminated against because we belong to a certain community. What they have to do with what I wear. Why do they objectify everything we do?" said Ghazala.
She said she insisted on wearing the hijab because it was her religious identity and she believed in it. It was the religious obligation which she followed. She said she felt comfortable wearing the hijab.
She refused to reveal the name of the news outlet which denied her job, saying that she did not want the nascent media group to face public wrath. She made public her experiences to raise the issue of discrimination with hijab-wearing girls.
She narrated her experiences by retweeting the experience of another woman who says she was rejected from the job of being a school teacher because she wears a hijab.
Ghazala also raised questions about the kind of freedom of religion and secularism being witnessed in India where she was not allowed to practise her religion.
"Article 25 of Indian Constitution gives freedom of conscience and free profession, practice and propagation of religion. Where are your constitutional values now? Where is secular Bharat? Why is a piece of cloth bothering you so much? There are so many like me who don't get the privilege to talk or share about this. I am writing this on behalf of all the women who got rejected for a job or admission because of this kind of attitude," she noted.