KARACHI (AFP) Deaf and mute, Geeta has been stuck in Pakistan for 13 years, unable to return to her native India because she cannot remember or explain exactly where she is from.
But after repeated false dawns, Geeta has new reason to hope.
Following fresh media coverage the Indian government this week pledged to bring her home, in an echo of a smash-hit Bollywood film.
Geeta (AFP)
'Bajrangi Bhaijaan', featuring Indian superstars Salman Khan and Kareena Kapoor, tells the mirror image of Geeta's story – a mute young Pakistani girl who ends up trapped in India.
Geeta, aged in her early 20s, lives in a women's shelter in Karachi run by the Edhi Foundation, Pakistan's largest welfare organisation. News of her plight surfaced in 2012 but no progress was made in tracing her roots.
But India's High Commissioner (ambassador) to Pakistan T.C.A. Raghavan visited Geeta on Tuesday evening to collect preliminary information which could help track down her home and parents.
And afterwards Indian Foreign Minister Sushma Swaraj vowed to bring the story to a movie-style happy ending, tweeting: "We will bring Geeta back to India."
It is still unclear how long the formalities will take or whether her home town has been identified.
Although she cannot speak, Geeta can write the words 'Telangana', the name of a state in southern India, and 'Peddavura', the name of a village, in Hindi along with the number 193. Edhi officials speculate this may have been the number of her house.
Her memory of how she came to be in Pakistan is hazy and her account, communicated through improvised sign language, has changed over time.
When AFP met and interviewed her in 2012 she said she ran away from home after quarrelling with her parents but this week she said she remembered losing her family at a big Hindu festival near a river.
Geeta, then aged 11 or 12, had no identity papers when she was found by police alone and disorientated on a train that had crossed the border into the eastern city of Lahore. Even the name Geeta was given to her by Edhi staff.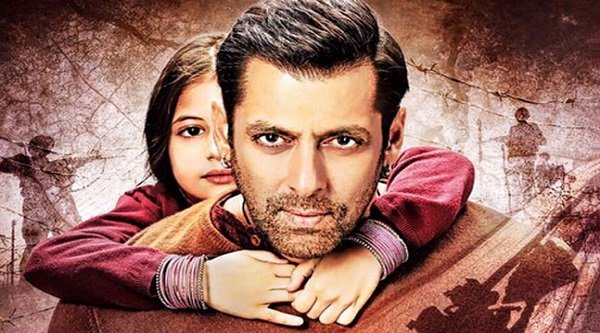 She was handed over to Edhi officials, who have looked after her ever since.
"They told us that she would be mistreated in jails and pass through cumbersome judicial process and still her destiny was not sure," Faisal Edhi, the organisation's acting chief, told AFP.
"So they handed the girl to us so that she could be properly looked after."
Raghavan, the Indian high commissioner, said he was confident Geeta's family would soon be traced despite recent tensions between the two nations.
"There have been ups and downs in the relations between the two countries, but the relations of humanity always remain intact," he told reporters after meeting Geeta.
"In 2013, an Indian diplomat visited us to know about Geeta but he also warned that she might languish in jails in India as she had no travelling or identification documents," Edhi said.
"So we chose to let her stay with us instead of pushing her to some other ordeal."
Edhi hopes the success of 'Bajrangi Bhaijaan', one of the biggest hits in the subcontinent this year, will jog someone's memory and help reunite her with her family.
Geeta watched the movie recently, Edhi said, breaking down in tears at the climactic scene when the heroine is reunited with her mother – and leaving more determined than ever to go home.
Her eyes glistening, Geeta told of her hopes through sign language – getting her photo taken for a passport and then flying to India.
"I love my home back there," she said, making a heart gesture with her hand. "Here I am sad."